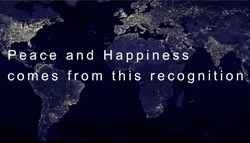 Mount Shasta, CA, March 06, 2019 --(
PR.com
)-- Vast Self Corporation announced today that through scientific insight into the inner mechanics of physical matter, quantum physics, and language, they identified the single reason responsible for the existence of all personal and World problems. Vast Self Corporation claims that people's current perceptions are contradictory to how mechanics of physical matter and quantum physics exist and function, making peoples perceptions opposite to how they ought to be. This incorrect perception is the single reason and the only cause for all the personal and World problems.
This revolutionary insight and understanding can correct and reverse the mistaken perceptions. This would stop all negativity such as violence, crime, hate, competition, racism, hunger, war, etc. from occurring. Vast Self is confident that a one-semester course that addresses this topic in Kindergartens and/or Elementary Schools would permanently eliminate all future problems and sufferings. Consequently, within one generation the World would be without problems and its inhabitants will enjoy a quality of peace and happiness never experienced before.
According to Alek Balos the CEO, "The currently known modalities designed to mend all personal and World problems deal with the results of this reason only, but not the reason itself, and that is why problems can never be eliminated. Without this knowledge, there's simply no way of eliminating personal or World problems and sufferings. This is the silver bullet everyone wants in their lives."
With the use of educational videos, interactive platforms, video games, and apps, Vast Self intends to demonstrate all the empirical evidence that contributed to this profound insight. All media produced is designed to demonstrate how to recognize this single reason. Making this information comprehensible and readily available is a top priority to this Corporation because an estimated 95% of people are completely unaware of it.
Vast Self Corporation understand that the pursuit of peace and happiness is a universal trait (one shared by all living beings) as is a desire to avoid suffering, confident that this insight provided here will be beneficial to all, not only to individuals but to a vast range of organizations that range from governmental agencies, the UN to private businesses, and non-profit groups alike.
About Vast Self Corporation:
Vast Self is a 501(c)(3) non-profit whose sole purpose is to restore peace and happiness in the World. This is accomplished by demonstrating how all personal and World problems can be eliminated permanently by recognizing the single reason responsible for their existence. We aim to provide educational tools that will serve all individuals, and organizations seeking permanent solutions to personal and World problems.
General information about Vast Self Corporation can be obtained at the VastSelf.org. Follow @VastSelf on Twitter.
Contact information:
The Public Affairs Department
530 925 2987
info@vastself.org
To interview contact Alek Balos