Humor Writer Says 250-Word Stories Effective as Both Features and Ads
Rix Quinn, who writes a weekly humor column for about 100 newspapers, advocates short, memorable, single-subject features.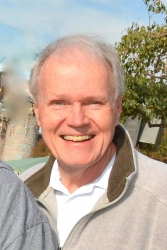 Fort Worth, TX, March 16, 2019 --(
PR.com
)-- Rix Quinn is a big fan of Aesop, the fable writer who lived 2500 years ago. Why?
"Aesop figured out that the best way to present an idea is to tell a story that teaches a lesson," Quinn says. That's why this former business magazine publisher now helps publications condense long messages into 250-word, story-style features.
Quinn's columns, delivered weekly to about 100 newspapers, each contain a complete story told in a very short time. It takes the average reader less than one minute to read each feature...and that's why the column's title is "Minute Message."
Quinn also adds that, because each story is so short, it rarely contains more than one idea or message. He developed a specific format to write this type of story when he served as an editor, then later a publisher, for a business magazine publishing company.
After working at the publishing company, he began to specialize in creating short features for newspapers, magazines, and radio stations.
"Consider the history of newspapers, and think about all the memorable cartoon panels, cartoon stips, and advice columns that contain a minimum of words, but a maximum of memorable ideas," Quinn emphasizes.
Quinn currently offers newspapers, magazines, and newsletters his weekly column "Minute Message" for free. To receive it, just send the publication's name, editor, e-mail, and phone number to rix@rixquinn.com.
About the company: Rix Quinn Communications offers Minute Message filler features to newspapers, and Minute Biographies to trade and professional publications. Minute Messages are short humor fillers. Minute Biographies are short biographies honoring women and men in various professions.
Contact
Rix Quinn Communications, LLC
Rix Quinn
817-920-7999
rixquinn.com

Contact