Houston, TX Based Cinch Kit, Expands Sales Team to Washington, DC to Support Customer Expansion
Cinch Kit is pleased to announce the addition of Dustin Creamer to their growing sales team. Dustin will service the VA, DC, MD and PA region for Cinch Kit, as their customer base continues to expand.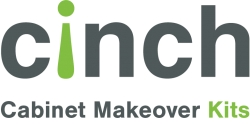 Houston, TX, March 26, 2019 --(
PR.com
)-- Cinch Kit, a leading cabinet refacing solution provider to the multifamily and hospitality industries is expanding again. This represents the 5th addition to the sales team, as the company continues to expand regionally to support its ever-growing client base.
The latest addition to the team is in the Washington, DC Metro Area, as Cinch Kit welcomes a multifamily sales veteran to their team. Dustin Creamer joins Cinch Kit based out of Northern Virginia. He has had a successful career servicing the multifamily industry for over 7 years, most recently with CCA Floors & Interiors.
Dustin spent the majority of his career in the flooring industry, after getting his start at his family's business in 2005. His first taste in multifamily came in 2009, when the company merged with one of the largest east coast turn-based flooring vendors. He spent several years in estimation and project management to gather the full understanding of the systems and product knowledge needed to provide customers the highest possible value at cost-conscience price levels.
While at CCA, Dustin spearheaded the development of their Unit Renovation Platform – providing customers with a single source to upgrade their units. The platform was based on Cinch Kit cabinet refacing, granite counters, flooring, and painting. "We looked at the options out there for cabinet refacing, and when we discovered Cinch Kit, it was a no-brainer," Creamer says. "We wanted a product that had short lead times, a contemporary look, and the right price point. Cinch Kit provides exactly that, and our customers love it!"
When the opportunity came to join the Cinch Kit team, Creamer explains, "Leaving the service side and joining the manufacturer side of the industry wasn't something I had considered initially, but once I thought it through, I realized this would be a chance to reach a wider audience and provide Owners and Managers a solution that I know is desperately needed. I'm thrilled to be at Cinch Kit and look forward to growing their already extensive client roster."
"I'm excited to add Dustin to our growing team here at Cinch Kit," says VP of Sales, Andy Cordina. "Dustin has a proven sales track record and a fantastic attitude towards client growth and customer service. Adding him to the team will benefit both our company, as well as our clients."
Dustin joins Cinch Kit as Regional Account Manager. He will continue Cinch Kit's recent success providing our unique cabinet refacing solution to many of the top companies in the multifamily industry.
About Cinch Kit
Cinch Kit delivers EASY Kitchen and Bath Cabinet Makeovers that Attract Renters and shorten renovation times. Our high-quality cabinet front product are unique to the multifamily and hospitality industries. Cinch Kit delivers custom made products in about a week, which is lead time that has been unheard of in the cabinet industry. This allows our clients to respond to their own needs quickly, and with a higher quality product then previously available. More details are available at www.cinchkit.com
Contact
Cinch Kit
Andy Cordina
214-784-5008
www.cinchkit.com

Contact