Cisco Systems Names Denali Advanced Integration a Cisco Lifecycle Advisor Partner
Denali Introduces Lifecycle Practice: Denali Sure Path Advantage (SurePA)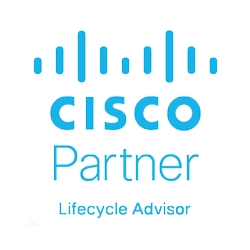 Redmond, WA, April 17, 2019 --(
PR.com
)--
Denali Advanced Integration
, a global leader in delivering enterprise IT solutions and services, announced today that
Cisco Systems
, the global leader in networking solutions, has named Denali to their exclusive Cisco Lifecycle Advisor Program. Cisco Lifecycle Advisor is an invitation-only program for select Cisco partners who have a proven track-record of enhancing the customer experience, maximizing technology investments and ultimately driving customer success.
Denali's Lifecycle practice, named Denali Sure Path Advantage (SurePA), helps organizations navigate the journey of their technology investments end-to-end. Through SurePA, Denali works with customers to map out goals and expectations leveraging collaborative workshops, on-boarding and hands-on training.
SurePA also provides customers with unprecedented visibility into adoption of current technology and highlights underutilized solutions through proof of value workshops and on-going metrics and reporting.
Learn more about SurePA
"We're extremely proud of our customer-first driven culture at Denali. Being named a Cisco Lifecycle Advisor is further validation that Denali not only cares about our customers' success, but we're delivering results and value to our customers at the highest level. Denali SurePA is providing customers with clarity and a proven path forward to maximize their technology investments. We're honored to guide them on their journey," said Marco Senelly, Lifecycle Practice Manager & Solution Architect at Denali.
In addition to improved adoption of existing technology and journey-mapping, customers are achieving notable cost savings through operational efficiencies. OPEX reductions as high as 35% have been reported.
Watch SurePA Overview Video
Denali SurePA programs are currently delivering exceptional value to large enterprise organizations in healthcare, retail and technology sectors.
About Denali
Denali delivers Enterprise IT solutions and services, powered by strategic experts and best of breed technologies to help guide our clients through the most complex IT challenges. Since 1992, Denali has been one of the most trusted and prominent technology providers in North America, providing a comprehensive set of technology solutions to enable our customers to grow, maintain and expand their business globally. Learn more at www.Denaliai.com.
Contact
Denali Advanced Integration
Ahmad Daher
425-943-5578
www.denaliai.com

Contact