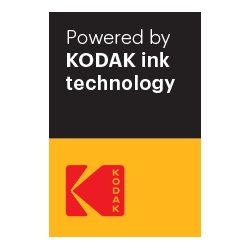 Hemet, CA, May 02, 2019 --(
PR.com
)-- Eastman Kodak Company's newest ink formulations for Direct to Garment (DTG) and Wide Format Printers are now available through Digital Ink Sciences.
Grant French, Business Development Manager for Digital Ink Sciences, said: "We're so excited to be working with Kodak on this. There's no better R&D inks company to work with in the world."
"They're the ideal combination of engineering history and current innovation, and these new ink sets are much better that manufacturers expect. We're getting better colors, deeper blacks, and the custom ink formulation is significantly reducing maintenance on the print heads," French said.
Kodak digital ink General Manager Kenneth Kraft reported, "We're very happy to partner with Digital Ink Sciences. They have the perfect, complementary expertise to bring our nano-pigment ink technology to the market."
The Kodak powered DIS inks are 100% domestically sourced and manufactured. "We have rigorously tested these new inks and are thrilled with the performance," said French.
The company remains laser-focused on provided the very best final output, developing the best colors available for aqueous textile inks. They do this by concentrating on what DIS calls the "Perfect Drop."
Focusing on the perfect drop means more of the ink lands on the shirt and less ink gets dispersed into the air, or onto unwanted areas. Optimizing Drop shape and size also helps the printer hit the same spot on the textile repeatedly, which means users can lower the resolution and print faster without compromising print quality.
Scott Colman, President of ColDesi, Inc. in Tampa, Florida added his comments to the announcement. "The new G4 DTG Printer from Impressions Technology and DTG Digital will be powered by Kodak DTG Inks. And our tests prove out just how beautifully they print, and what a tremendous impact they have on reducing maintenance."
The DIS-250 series inks support lower maintenance in a Mid-Viscosity Ink because of better stability, jet ability, and nozzle integrity. They also say their inks deliver less printer downtime, more shirts printed, and fewer issues.
Current Models Supported:
• Ricoh G4
• Ricoh G5 – With optimized waveform
• Ricoh GH2220/2420 heads
The DIS-150 series inks have the same properties, but are designed for the Epson Printheads listed below:
• Epson DX-5
• Epson DX-7
• Epson 5113
About Digital Ink Sciences
Digital Ink Sciences (DIS) has industry-wide, cross-market, independent hardware knowledge of how the new digital printing industry works. They know where their products, capabilities and intellectual properties can be applied to make the most impact on the apparel and textile printing markets.
To learn more about Digital Ink Sciences, or Specifically about the new Kodak aqueous Inks, call (844) 255-3818 or visit them on the web
https://digitalinksciences.com
Source: Digital Ink Sciences, LLC