Judgement Handed Down in Dubay v. King; Plaintiff Benjamin Dubay Seeks Appellate Attorney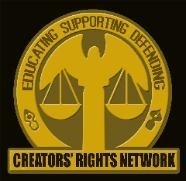 Jacksonville, FL, June 07, 2019 --(
PR.com
)-- Judgement in alleged copyright infringement case was rendered in Dubay v. King, in favor of Defendants. The lawsuit was in the Federal Court of the Middle District of Florida: Jacksonville Division - Eleventh Circuit.
Plaintiff Benjamin Michael Dubay is now seeking only an experienced appellate attorney.
Benjamin Dubay has made a draft outline of what he believes are the issues at www.creatorsrightsnetwork.com.
Contact
Creators' Rights Network
Benjamin DuBay
727-656-3595
www.creatorsrightsnetwork.com

Contact