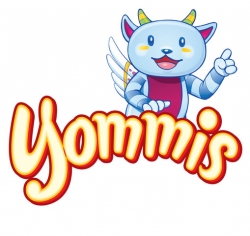 Portland, OR, June 06, 2019 --(
PR.com
)-- Portland-based branding and retail consultants Anton Kimball Design have been retained by Nekutli SA de CV, a natural foods company based in Jalisco, Mexico, to develop the company's Vivente brand of healthy, gluten-free, organic breakfast cereals.
The new products feature ancient grains such as quinoa, white corn, and amaranth, and are all lightly sweetened with organic agave syrup. The Kimball studio has developed brand names, logotypes, and packaging for four brands, including ancient grain cereals under the Grains for You brand name, the Vivente brand blue corn-based and amaranth-based cereals, and, for children, the puffed white corn cereal brand, Yommis. The Yommis project includes a refresh of the brand's adorable mascot, Miyo, who is a colorful mashup of real and imagined creatures known in Mexico as an alebrije. The new packages are aimed at the US marketplace and come in eleven different flavors, such as Apple-Cinnamon, Chocolate, Honey & Vanilla, Gingerbread, and Roasted Coconut, and will be available in both family-size boxes and single-serve pouches.
About Anton Kimball Design
Anton Kimball Design, based in Portland, Oregon, specializes in retail presentations, especially for food and beverages in the organic and wholesome food arenas. For more information about Anton Kimball Design's services, or to request design samples, project quotes, or to book Anton for a speaking engagement, please contact Heather at heather(at)kimballdesign.com, or call 503.234.4777. More of Kimball's work can be seen at www.kimballdesign.com.
Contact:
Heather Bromer
Anton Kimball Design
503.234.4777
heather(at)kimballdesign.com
Anton Kimball Design
3777 SE Milwaukie Avenue
Portland, OR 97202
503.234.4777