American Merchant Brokers Has Developed Credit Card Processing for CBD Oil/Hemp Industry Companies
Solutions to Your CBD Oil/Hemp Payment Processing Problems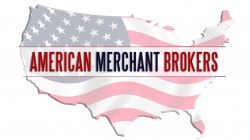 Los Angeles, CA, June 12, 2019 --(
PR.com
)-- CBD Oil/Hemp businesses are considered High Risk to many, if not all underwriters with credit card associations/banks. Typically, companies who operate this type of business model find it difficult to establish, as well as maintain solid relationships with merchant account providers. Should a merchant bank accept your business for CBD Oil/Hemp credit card processing, they may charge very high processing rates and ask for large upfront reserves.
Most business owners in these high risk industries are unfamiliar with how to navigate the credit card associations to alleviate this problem. By setting up multiple merchant accounts located in the United States and offshore, the issues surrounding being turned off buy the banks are greatly reduced and even eliminated due to having credit card and Check22 readily available simultaneously to the merchant.
Thankfully, if you are one of those reading this with a high risk business like CBD, Hemp or similar business, solutions have developed using strategy to insure your company will continue to take in revenue in the event you should lose one or more processing methods they or your current provider offers. Where in the past, some businesses have had to resort to process laundering or other underhanded methods of accepting and processing card payments, the best solution is to get the right processing company.
Years have been devoted to building strong relationships with a number of financial institutions who want to establish merchant accounts with high risk merchants such as CBD Oil, Hemp, etc. Your merchant account, once submitted will take about 15 business days for approval, integration (if needed) and any other processes to help get your company's eCommerce or retail store properly integrated to accept credit cards again. Many companies are successfully utilizing their multi-prong system and it could work for yours too.
www.americanmerchantbrokers.com
Contact
American Merchant Brokers
Michael Alquist
877-767-7018
www.americanmerchantbrokers.com
602-600-5355

Contact