Hair Restoration Done Right: Hair Extensions of Houston Restores Hair Health via Low-Level Light Therapy
Leading hair extensions salon introduces Low-Level Light Therapy that helps promote a fuller feeling head of hair.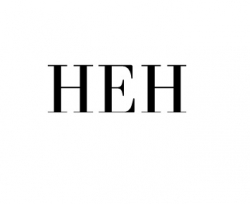 Spring, TX, June 20, 2019 --(
PR.com
)-- A leading hair extensions salon in Houston is paving the path to hair restoration techniques of the future. Hair Extensions of Houston is introducing Low-Level Light Therapy at their salon to help restore hair health and vitality.
Low-Level Light Therapy is a safe and effective method that helps produce a thicker looking head full of hair. It is a completely non-invasive procedure that bathes the scalp in therapeutic red light. This light stimulates the hair cells, energizing them to produce healthy hair on the scalp.
"This is an extremely convenient and cost-effective method to restore your hair strength. There's no pain, no intense procedures or chemicals needed to bring your hair back to life. We pride ourselves on the quality of services we provide. These cosmetic lasers are fully FDA-approved and our clients have reported at least 35 percent of hair growth ever since they've used LLLT," said a spokesperson of Hair Extensions of Houston.
The iGrow laser used for the therapy is a scientifically advanced cosmetic laser that targets the hair from different angles with careful precision. The entire set up involves a device shaped like a helmet with headphones and remote control.
Clients who opt for Low-Level Light Therapy usually have to show up for regular sessions for 6 to 12 months.
"Basically, we have 2 programs timed for 30 minutes each week. We'll treat your hair and monitor its progress until we have reached its maximum capacity to improve. We also recommend supplements to certain clients based on their hair texture, just to ensure that your newfound hair quality lasts for a very long time," said a staff member of the salon.
Low-Level Light Therapy is made available to clients after they book a free consultation session with the salon. The session includes a video examination of the hair to help determine if the candidate is suitable for the treatment.
The salon is owned by licensed cosmetologist Brenda McLeod who has been working in the beauty industry for over 30 years. She specializes in the installation and maintenance of all major Loc extensions and holds a glowing reputation among her clients, who visit her salon from all across the country.
About the Company
Hair Extensions of Houston is a full-service hair salon in Houston, TX that works on the expert installation and maintenance of hair extensions. It also specializes in hair coloring and styling options. Under the leadership of cosmetologist Brenda McLeod, Hair Extensions of Houston prides itself for its top-quality services and has worked with many well-known names in the beauty industry.
Phone: 832.717.3626
Website: https://www.hairextensionsofhouston.com/
Address: 5513 Louetta Road, Suite #A, Spring, TX 77379
Contact
Hair Extensions of Houston
Brenda McLeod
832.717.3626
https://www.hairextensionsofhouston.com/

Contact