BelVG Offers Custom Magento 2 Development Service
The high demand for custom Magento 2 development prompted BelVG to include it into the official list of services.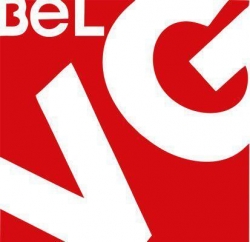 New York, NY, June 27, 2019 --(
PR.com
)-- BelVG is a leading ecommerce development company with over ten years of experience in Magento and PrestaShop ecommerce platforms. BelVG was established in 2008, and since the first days, the company worked hard to earn the reputation of a knowledgeable and reliable development team. Over the years, BelVG staff grew in numbers, developers gained a great number of expert ecommerce skills, entered new markets in Europe and North America, launched 100+ online stores and have worked on 400+ ecommerce projects. Apart from this, team members are continually educating ourselves. All leading developers are Zend and Magento certified engineers, with 10+ team members having Zend Certified PHP Certification, 20+ Magento Certified Developers (JavaScript Certified, Professional Developer, Professional Developer Plus) and 10+ PrestaShop certificates.
The primary value of BelVG that relied on throughout these ten years is to bring customers' ideas and concepts into life, no matter how complicated and impossible the task seems. In the modern context of online retail, the most complicated task every ecommerce faces is to be distinguished from the sea of competitors. In order to better realize the intention, in 2019 BelVG team decided to cater for a new type of ecommerce service - add Magento 2 audit and optimization features to Magento custom development service that the company was providing for many years.
Magento is an open-source ecommerce platform that will suit online businesses of all sizes and industries. Due to its open source code, it is wonderfully flexible and can be customized to provide unlimited opportunities to its owner. In 2018, Magento was acquired by Adobe and became a part of a large corporation; yet, Adobe decided to preserve the platform's open source architecture. The main aim of Magento custom development service is to ensure that our client's online store stands out among thousands of generic ecommerce websites and at the same time has a clear and unique interface that leaves a positive impression on customers.
BelVG offers a whole complex of bespoke ecommerce development for Magento ecommerce platform: designing a custom e-shop theme, developing a custom feature to provide for individual needs and creating a custom Magento extension. Apart from this, BelVG will provide for custom integrations between Magento store and accounting and CRM solutions, shipping and payments gateways, marketing and social networks, as well as custom ERP integration and implementing individual shipment and payment methods at your ecommerce. The BelVG team is exceptionally knowledgeable about Akeneo, a product information management solution, and has extensive knowledge on integrating Akeneo and Magento.
Having their Magento online store custom developed, a business owner will operate an online shop that is meticulously tailored to their tastes and needs and is guaranteed to help establish strong, long-lasting relationships with the customers. BelVG's ability to build rapport with the customers was many times confirmed in our company's reviews at Clutch rating platform. Before offering clients any custom changes, the company conducts thorough research and base the solution on the latest requirements to the ecommerce of this or that sphere. BelVG will apply all Magento knowledge and developer expertise to provide clients with the best technical, designer and UX / UI Magento solutions.
During the custom development process, BelVG team will continuously communicate with the customer in order to keep them posted about the progress and make sure that the client's vision is implemented precisely. In addition to this, the company will provide the maximum level of security to the client's store during the development stage as well as after the changes are made and the store is launched into the live mode. Each team member is personally responsible for the project security and signs an NDA; apart from this, BelVG monitors store development 24/7 and makes timely upgrades and patches installations.
BelVG custom development service is the path to success in the world of ecommerce. As merchants decide to start their journey into ecommerce with BelVG, they will get an empowering experience and will move their business to an entirely new level. For more information about the service, visit https://belvg.com/magento-custom-development.
BelVG SIA
EU Headquarters
Kr. Barona iela 95-3,
Riga, Latvia
belvg.com/magento-custom-development
Email: contact@belvg.com
Contact
BelVG
Mary Dor
+1-650-353-2301
belvg.com

Contact