New Book Tells Story of Young Girl Who Survived Whitman Massacre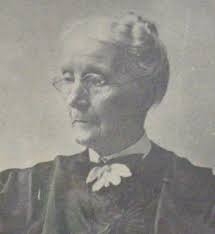 Walla Walla, WA, August 24, 2019 --(
PR.com
)-- A new book titled "On a Higher Plain" has been released and tells the story of a young girl who was a survivor and a hero during the Whitman Massacre in 1847.
Eliza Spalding was only 10-years-old when she was sent to school at the Whitman Mission near present day Walla Walla, Washington. While she was there a violent uprising by the Cayuse Indians was carried out causing the death of 13 emigrants, including Doctor Marcus Whitman and his wife, Narcissa.
The cause of the uprising was a measles epidemic that affected both emigrants and Indians, but resulted in the deaths of many Cayuse children. The outbreak caused the Cayuse to fear and doubt the treatment that Doctor Whitman was providing to the native population.
Eliza Spalding was the first surviving emigrant child in the West, and had grown up at a mission run by her parents at Lapwai, Idaho.
Because Eliza could speak both English and Sahaptin language, she served as the negotiator between the Cayuse Indians and the rescuers of the survivors at the Whitman Mission.
The author, Mary Beth Engrav, states she became interested in Eliza's story when she read Eliza's diary as well as the diary of Eliza's mother. "Eliza is a true American hero. There are many pioneer women with amazing stories, and those stores need to be told and passed down," said Engrav in an interview. "Because Eliza grew up among the Indians and spoke their language, she had a unique view of the conflicts that led to the Whitman massacre. Her story is a first-hand account of the events that led up to the fatal attacks, and of the tension that existed between the missionaries and Indians."
The book is available both in Amazon Kindle and print editions.
Contact
Engrav Inc
Mary Engrav
503-320-6176
healthfacts.blog

Contact