State Funeral for World War II Vets Names Co-Chairs for Texas Campaign
Susana Rabel, David Valaer to lead efforts in generating public support for final salute to veterans of the Greatest Generation.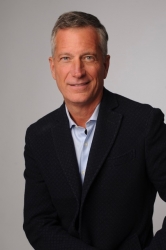 Dallas, TX, August 21, 2019 --(
PR.com
)-- The National Board of
State Funeral for World War II Veterans
today announced David Valaer and Susana Rabel as co-chairs of its important work in Texas.
Both will spearhead public awareness to ask the Trump Administration to provide a state funeral in Washington. D.C., for the last remaining World War II Medal of Honor recipient, when he passes away. Out of 473 Medal of Honor recipients from the Second World War, only three are still living.
"We're honored to have these two accomplished individuals serve as co-chairs for the Lone Star State," said Lee William (Bill) McNutt, Chairman of the State Funeral for World War II Veterans. "Both have already made invaluable contributions to this mission, and we're looking forward to their continued support!"
As a former F-16 TOPGUN U.S. Air Force fighter pilot and currently a top-ranked competitive aerobatics pilot, Valaer has served in executive and advisory roles ranging from early-stage to 70-year-old, privately-held companies to provide expertise within the aerospace, industrial products, healthcare and medical spaces. He provides decisive leadership as well as expertise in capital structuring and financing, business model creation and innovation, go-to-market strategy, competitive insight and liquidation opportunities.
Valaer holds a bachelor's of science degree in finance, management and psychology from the University of Oregon where he was part of the Honors Program and earned Phi Beta Kappa, Beta Gamma Sigma, magna cum laude honors. While completing his M.B.A. in finance and accounting from the University of Texas at Austin McCombs School of Business, Valaer taught upper-division courses of more than 300 students in quantitative and financial analysis.
"Texas is one of only three states that is home to more than one million veterans, along with California and Florida," said Valaer. "I'm honored to do my part to show them how much we value their service and sacrifice to this country."
Rabel, born and raised in Guadalajara, Mexico, earned her bachelor of arts from Randolph-Macon Woman's College in Lynchburg, Virginia, and her Juris Doctor from Southern Methodist University in Dallas. While studying English, economics, business, and communications at Randolph-Macon, she was accepted into both the Phi Beta Kappa academic honor society and the Delta Kappa national leadership and honor society. Rabel's law school achievements include serving as assistant editor for the SMU Law Review Association. She would return to the academic setting years later as an adjunct professor at Dallas' Richland Community College.
Rabel's professional history includes tenures at the Dallas law firms of Haynes and Boone, LLP, and Rabel Law, PC. She also provided legal counsel for the national health club franchise Gold's Gym. Rabel was admitted to the State Bar of Texas in 1999. Her professional outreach includes affiliations with the nonprofit financial advisement organization Dallas Social Venture Partners and the regional leadership training programs Leadership Dallas and Leadership Texas.
"Today our nation stands divided in numerous ways and yearns for a unifying national event," said Rabel. "A state funeral is a wonderful way to bring people together while thanking the Greatest Generation who served our country to defeat Nazism, Fascism and Imperialism."
In May, both chambers of the Texas State Legislature, led by state Representative Rick Miller and state Senator Brian Birdwell, passed a joint resolution calling on the Trump Administration to support the State Funeral for World War II Veterans' mission.
Rabel, Valaer and the State Funeral for World War II Veterans organization request the public to offer their support by visiting its
Change.org
petition.
The State Funeral for World War II Veterans' nationwide campaign calls for the President of the United States to designate a state funeral for the last Medal of Honor recipient from World War II, as a final salute to the 16 million men and women of the greatest generation who served in our armed forces from 1941 to 1945. The White House holds sole authority to do so and does not require approval from the U.S. Congress to enact. A State Funeral is a 7 to 10-day national event and consists of ceremonies within the state where the honoree was in residence. Ceremonies within Washington, D.C., and in the state (or at Arlington National Cemetery) where the authorized individual has chosen to be interred. All funeral arrangements are made by The U.S. Military District of Washington, D.C., and involve Armed Forces honor guards, elite military bands, and/or guns support (source White House.gov website). The last two State Funerals were Ronald Reagan in 2004 and George Bush in 2018. The last non-Presidential State Funeral was General Douglas MacArthur in 1964.
This effort is the brainchild of McNutt's 10-year-old daughter, Rabel, a public school student, in honor of her godfather, Walter Ehlers, Congressional Medal of Honor recipient for his efforts at The Battle for Normandy in June 1944. She recently discussed this idea in a
video that viewers can watch on YouTube
.
Three World War II Medal of Honor recipients remain with us: Hershel "Woody" Williams of West Virginia, Francis (Frank) Currey of New York and Charles Coolidge of Tennessee. All three are more than 90 years of age. Next May, Hershel "Woody" Williams is traveling to Texas to host a fundraiser for the State Funeral Organization in Dallas, Texas.
Co-Chairman David Valaer said, "We are working actively with Texas Congressman and Senators to obtain a letter to the White House from the entire Lone Star State delegation. expressing bipartisan support for this final salute to the greatest generation."
Contact
State Funeral for WWII Vets
David Oates
858-750-5560
www.worldwar2salute.org

Contact