Loose Bruce Productions Re-Releases "The Quake of '89"; Song Mashup with Photos of Bay Area Singers & Bands - 30th Anniversary (Oct. 17th)
Upcoming 30th anniversary of the Loma Prieta earthquake in California on Oct. 17, 1989: Internet link to a comedy mashup "Man on the Street" interview at the time by songwriter and entertainer, "Loose Bruce" Kerr, (Dr. Demento Show) using song snippets from Bay Area singers & bands (Janis Joplin, Santana, etc.), updated to add band/singer photos.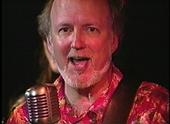 Roseville, CA, September 06, 2019 --(
PR.com
)-- 1989 mashup song tells earthquake story (still shots added) through bands & singers of San Francisco.
Who: Songwriter/performer/attorney "Loose Bruce" Kerr (nationally: Dr. Demento Show; Jim Bohannon Show)
What: 30th Anniversary (Oct. 17) new video with comedy song mashup from 1989 revisited: "The Quake of '89"
Where: Free streaming of the mashup at https://youtu.be/9OiLukbsWn0
When: Now available for use by press/radio/Internet in upcoming stories recounting the Loma Prieta earthquake on October 17, 1989
Editor's Notes:
For an additional story angle to the upcoming recounting of the Loma Prieta earthquake in California on Oct. 17, 1989, as the 30th Anniversary of it approaches, a song, "The Quake of '89" which got airplay on San Francisco talk radio station KGO and the nationally syndicated Dr. Demento Show and Jim Bohannon Show after the event, now is a video on the Internet with accompanying still shots of the Bay Area-connected singers and groups whose song snippets tell the story (e.g., Jefferson Starship, Janis Joplin, Huey Lewis & the News, Santana, Marty Ballin, Journey, Scott McKenzie, Creedence Clearwater Revival, Tony Bennett, Grateful Dead, Canned Heat, Otis Redding, and Dionne Warwick, Tony Bennett, Judy Garland, and Jeanette McDonald).
Song parodist "Loose Bruce" Kerr, himself a Bay Area resident for 33 years, who moved his family from the Bay Area to Roseville 2 years ago, was living with his family in their home in Mountain View when the earthquake hit. In fact, it was both Bruce's and his mother's birthday celebration that coincided with the quake that day.
"Loose Bruce" Kerr is an attorney currently working for Oracle in Rocklin, CA, following a 20 year career as a performer and song parodist in the '70's into the 90's. Bruce's songs are an irregular feature of the Dr. Demento Show (over 100 radio shows) and Jim Bohannon show on syndicated radio & the Internet. Bruce opened for "Weird Al" Yankovic back in the day. His breakout song was in 1987: "Walk Like a Deukmejian," about California's then-governor and Supreme Court Chief Justice, Rose Bird. He records his songs in his home studio, singing each vocal and playing each instrument, one track at a time. This mashup of San Francisco-related songs was a different model from his usual singing and playing instruments.
Contact: Bruce Kerr
Roseville, CA
(650) 465-9144
BKerrLaw@aol.com
Contact
Loose Bruce Productions
Bruce Kerr
650-465-9144
loosebrucekerr.com

Contact