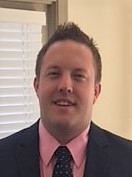 Chandler, AZ, September 27, 2019 --(
PR.com
)-- Heavlin Management Company, LLC, Chandler, AZ, is pleased to announce Matthew Strawn as their new Corporate Director of Rooms overseeing the Rooms Divisions of the company's managed hotel properties.
Matthew joined Heavlin Management Company at the Hilton Phoenix Airport Hotel in October of 2018 and has also assisted on task force supporting the Rooms Division at the Sheraton Phoenix Airport Hotel Tempe. Most recently Matthew has been acting Interim General Manager at the Holiday Inn Phoenix Chandler.
Prior to joining Heavlin Management Company, Matthew had been with two other Hilton hotel properties: Hilton Waterfront Beach Resort in Huntington Beach, California and the Hilton Scottsdale Resort. Matthew earned his Bachelor of Science Degree from Collins College of Hospitality Management, California Polytechnic University, Pomona, California.
In his new role, Matthew will be responsible for the overall operation, financial performance and development of all Rooms Division locations at each of the Heavlin Management Company managed properties.
Heavlin Management Company, based in Chandler, Arizona, currently manages eight hotel properties in Phoenix, Scottsdale and Tucson, Arizona and two properties in Ketchikan, Alaska.