Florida Association of ACOs Announces Strategic Partnership with Best Card
FLAACOs continues to lead a healthcare revolution through Best Card's payment tools.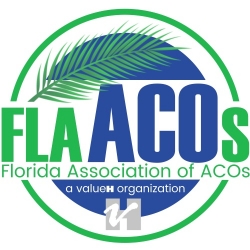 St. Johns, FL, October 15, 2019 --(
PR.com
)--
Florida Association of ACOs
(FLAACOs), a ValueH organization and one of the leading voices for value-based care, announced today a partnership with Best Card, a leading payment processing provider dedicated to accelerating the adoption of value-based payment methodologies. With this partnership, FLAACOs will provide Accountable Care Organizations (ACOs) in Florida and beyond with opportunities to improve the patient payment experience and help providers collect on patient invoices quicker, with less effort.
"As providers are searching for systems to improve revenues cycle management, we find Best Card's health-centric solution vital for success. Their single-source payment capabilities are first-class and is why FLAACOs has decided to partner with them and recommend them to our membership. Best Card provides a technology solution to help hospitals, clinics, and doctors accelerate payments, decrease the collection cycle (AR) and increase cash flow," explains Nicole Bradberry, Founder and CEO of FLAACOs."
Best Card, currently endorsed by over 30 State Medical & Dental Associations, Accountable Care Organizations (ACO's) and Independent Physicians Associations (IPA's), provide solutions to effortlessly move providers in the direction of value-based care. Best Card achieves this with an enhanced, healthcare-focused payment suite that maximizes efficiency with value.
"Our mission is to educate every Revenue Cycle Manager/CFO on the value of providing enhanced patient payment options and how this positively impacts the revenue cycle," said Dominic DiGiacomo, Managing Partner of Best Card Medical. "Providers should no longer use antiquated payment devices and expect to maximize the revenue cycle. We provide best in class solutions to better outfit clinics to become more efficient, profitable and lower their AR time frames," DiGiacomo said. "We are delighted to partner with FLAACO's, and their members, so that we can continue our commitment towards value-based care."
To register or learn more about ValueH's FLAACOs 2019 Annual Conference visit us at https://www.flaacos.com/annual-conference, follow us on Twitter at www.twitter.com/FLAACOs #FLAACOS2019, or visit our Facebook page at www.facebook.com/FLAACOs. Organizations interested in sponsorships or media wishing to apply for credentials please contact Sam Mocas at info@flaacos.com or 855-559-8782.
About Florida Association of ACOs (FLAACOs), a ValueH Organization
ValueH is the leading member organization in the U.S. with a dedicated focus on driving positive and sustainable change in how value-based care is delivered and reimbursed. Founded in 2012, ValueH's FLAACOs is a professional organization for accountable care organizations and healthcare leaders throughout Florida and beyond. The associations brings organizations together and drives providers to work together to increase the quality of care delivered to patients while significantly lowering medical costs overall. To learn more please visit our websites at www.flaacos.com and www.valueH.com and connect with us on Facebook, LinkedIn and Twitter.
About Best Card
Founded in 2005, Best Card processes over $1.8bb annually in credit card payments. We created a cost-effective and time-saving online solution focused on the value-based care. Our mission is to provide best in class payment products to the healthcare industry. Our payment platform allows for hospital, clinics and medical offices to leverage technology to accelerate patient payments, increase cash flow, decrease account receivables (AR), reduce office interruptions, and administrative costs associated with Revenue Cycle Management. Recognized and endorsed by more than 30 medical and dental associations as a leader in the healthcare industry by driving profits and modernizing the patient experience. Best Card has become one of the premier providers of payments solutions to hospitals, and medical and dental clinics in the United States. Learn more at: https://bestcardpayments.com/your-industry/healthcare/
Contact
Florida Association of ACOs
Samantha Mocas
(855) 559-8782
https://www.flaacos.com

Contact