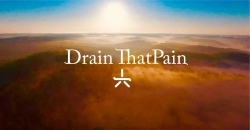 McLean, VA, October 21, 2019 --(
PR.com
)-- Nikola Tesla said that once man studied natural forces within the Universe, that mankind would make more progress in 10 years than ever before. Could that time be here for chronic pain elimination? Joanna Cameron of DrainThatPain believes that the World can be free of chronic pain within 10 years or less. Pain Elimination is happening with different energy techniques all over the World. That's a marker of a happy change. Because when important change happens, it springs up in different places.
It's all about energy. Physical pain is an extension of negative emotion trapped within the body. With intention and using a holistic energy technique this stuck energy can be released from the body. The Law of Attraction simply views us as vibrational beings and we attract into our life what we are tuned into, resonate with emotionally and what we focus on. An anxious person is focused on what he/she does not want and asks the question "What if," and lives in fear and therefore attracts more fear.
However, if a person does the opposite and focuses on satisfaction and meditates daily, that person's vibration will rise and the person becomes a co-creator in a happy life. Yes, dreams really do come true and are a function of being in alignment with what you want, rather than what you don't want. Joanna Cameron credits the work of Jerry, Esther and Abraham Hicks and encourages her clients to listen to Abraham Hicks on YouTube. That's how she learned to see abundance and find satisfaction in life by going within.
Joanna Cameron, the founder of DrainThatPain will take her message of pain elimination to Canada, the UK, Dubai and Australia and also sees clients online. She has made a Documentary and written a book - both called DrainThatPain. At her events, she shows the movie, which facilitates the release of pain and some people actually let go of pain watching the movie. Trainers learn the technique by working with volunteers under Joanna's supervision.