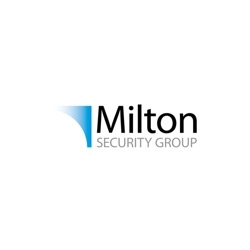 Fullerton, CA, April 08, 2008 --(
PR.com
)-- In March 2008, Autonomic Networks (Vernier Networks) stopped selling and offering new support contracts for the EdgeWall 7000 Network Access Control product line.
In conjunction with this, Milton Security Group LLC signed an agreement with Autonomic Networks, Inc. authorizing Milton Security Group to provide ongoing hardware and software support to EdgeWall 7000 customers, including feature requests, bug fixes, and VM/PC Scans. Milton Security Group has full access to the resources required to ensure your systems stay running. This will allow EdgeWall 7000 customers to continue to using the EdgeWall 7000, knowing they have full hardware and software support going forward.
"The EdgeWall 7000 series, a Network Access Control (NAC) system, is the pioneer in the NAC market," said James McMurry, Managing Partner of Milton Security. "The EdgeWall 7000 is a great platform now and in the future, with many exciting possibilities" With Microsoft NAP and Server 2008 here upon us, the EdgeWall can be further integrated into the newest technologies, further leveraging it as the platform for security in networks.
Support contracts are now available directly from Milton Security Group. New service and support offerings are coming soon, including a weekly Threat Signature and Policy Scanning update. Feature updates will be on a consistent quarterly basis.
About Milton Security Group LLC:
Milton Security Group LLC is a security company with a consulting practice. The Principals and Staff at Milton Security are dedicated individuals with many years of experience with diverse organizations from small businesses to government agencies. Combined with this and their unique range of experience and knowledge, Milton Security serves only one purpose- helping their customers succeed.
Contacts:
email: info@miltonsecurity.com
Address:
1440 North Harbor #900
Fullerton CA 92835
(714) 449 8490
###