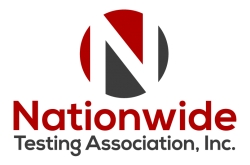 Mooresville, NC, November 05, 2019 --(
PR.com
)-- Nationwide Testing Association, Inc. recently launched a new resource center online. The resource center is aimed at keeping clients up-to-date on all things compliance. In Nationwide Testing Association, Inc.'s resource center, there is training videos, and news releases on current industry topics such as CBD & Workplace Drug Testing, The FMCSA Clearinghouse, Vaping In The Workplace, Drug-Impaired Driving, Drug Testing In The Era of Marijuana Decriminalization, Entry Level Driver Training, and more.
These additional resources will help support client's safety, and compliance needs as well as continue Nationwide Testing Association, Inc.'s focus on creating safe, compliant workplaces nationwide. They pride themselves on their integrity, quality, and value through teamwork, service, and innovation.
Nationwide Testing Association, Inc. began substance abuse testing programs for the workplace in 1986, primarily for USDOT regulated employers. They now assist over 42,000 companies nationwide with their drug and alcohol testing needs as well as compliance support. As Drug-Free Workplace guidelines became more prevalent nationwide in the early 1990s, NTA, Inc. added those services for non-DOT regulated employers. In addition to substance abuse management programs, NTA, Inc. offers a full range compliance, training, and investigative reporting services NTA, Inc. will customize a substance abuse testing program to exceed your specific needs.
NTA, Inc. strives to present a quality substance abuse testing program and employment screening tools for each client. Their objective is to provide awareness of drug and alcohol use and abuse in the workplace to both supervisors and employees and to offer a heightened level of awareness, improving compliance, safety, and moral.