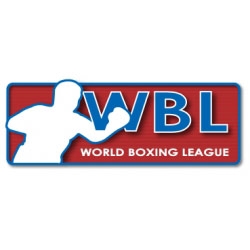 Clearwater, FL, April 11, 2008 --(
PR.com
)-- The World Boxing League, a soon to be launched league of professional boxing teams, which is currently selling team operating rights in major cities throughout North America and eventually the world, announced today that legendary boxing trainer, Angelo Dundee, and Elite Sports Marketing, a sports marketing company based in Tampa, Florida that represents Mr. Dundee and other sports and entertainment celebrities, will head the WBL's team sales efforts.
"I am extremely excited about working with the WBL to build this league of professional boxing teams. This is exactly the type of structure that boxing has needed for many years, and the WBL is dedicated to making boxing all about the fighters and their physical and financial well-being Working with the WBL allows me to help build something to assure the future of boxing as a thriving sport and business, not only in the United States, but around the world," said Mr. Dundee. Scott Monette, President of Elite Sports Marketing, added: "Having trained Muhammad Ali, George Foreman, Sugar Ray Leonard, and many other great champions, Angelo is one of the most revered gentlemen in all of boxing. With Angelo's relationships throughout, not only the boxing world, but also the movie and entertainment industry due to his work on boxing films, I have no doubt that we will be able to help successfully launch the WBL in the near future." WBL President and founder, Phil Penston, said: "It is truly an honor for the WBL to have one of the most respected men in boxing for so many years want to be deeply involved in developing this new opportunity for boxers and boxing fans. It is hard to imagine a greater endorsement of the WBL." WBL Commissioner Jim Thomas noted that "WBL boxing will be a perfect complement to the existing sport of boxing and will strengthen the entire sport and business of boxing for everyone involved in boxing."
The WBL was conceived by Philip A. Penston III, a veteran consultant with KPMG and also the promoter of 11 world championship boxing events, and painstakingly developed by Mr. Penston and James J. Thomas II, a well-known sports lawyer, manager of, and attorney for, some of the top boxers in the world, and author of "The Holyfield Way: What I Learned About Courage, Perseverance, and the Bizarre World of Boxing." Mr. Penston will serve as Chairman and CEO, and Mr Thomas will serve as Commissioner and General Counsel. Other top-level executives will support them in a carefully-designed corporate organization. Over the course of several years of development, Messrs. Penston and Thomas have carefully addressed every detail of the operation of the league and its teams, and the league is now ready to launch by selling eight "Founding Teams."
The WBL league structure for boxing will result in shorter, more competitive, explosive, and action-packed bouts while at the same time decreasing the incidence of serious injuries. The league format will also give established and newly-won boxing fans a reason to care who wins as they cheer for their favorite or home town teams while the individual boxers win points for their teams, much like collegiate wrestling, gymnastics, tennis, golf, and other so-called "individual sports" but at a professional level In addition, scoring will be much more transparent and understandable, and many technological innovations, such as instantaneously-displayed punch strength measuring devises, will make the sport even more interesting and credible, and, with musical and other entertainment added, the "game day" experience for the fan will be one of non-stop boxing excitement and entertainment.
For more information, contact:
Phil Penston, President Jim Thomas, Commissioner
(727) 786-2800 (404) 814-1635
philpenston@worldboxingleague.com jthomas@worldboxingleague.com
www.worldboxingleague.com
###