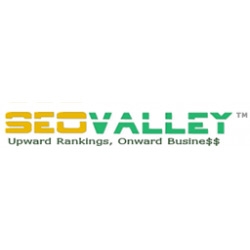 Lone Tree, CO, April 23, 2008 --(
PR.com
)--
SEOValley Solutions Pvt. Ltd.
is a company that offers Internet Marketing solutions to a number of clients worldwide, with the majority of its work coming from US clients. In a bid to penetrate the US market better, SEOValley has partnered with an SEO company based in Colorado, SEO Matador, Inc., to market its internet marketing services in the US and to further tap the current US SEO industry.
Since its birth in 1999, SEOValley has expanded its group of Internet marketing services to include: Search Engine Optimization, Paid Inclusion Campaign Management Service, Pay Per Click Advertising Programs Services, Link Popularity Campaign Service, Website Designing and Development. SEOValley also offers a host of SEO Tools useful for identifying and solving technical issues on a website.
In the recent deal signed by Chris Burton, founder of SEO Matador & M. Shabir, CEO of SEOValley, both companies agreed to mutually help each other in the growth and development of their business in the U.S. While SEO Matador will assist SEOValley to reach out to its new US clients, SEO Matador will benefit from the experience & well set up resources of SEOValley.
On being asked about the future of the deal, Shabir said, "We are definitely looking forward to expansion in the US. In SEO Matador we have found the perfect partner to help us market our services better in America." And Chris Burton who has been involved in SEO, PPC and online marketing for over 10 years now, said, "We find the SEOValley team truly experienced, technically knowledgeable and motivated. We are sure the new partnership will make us stronger in the internet marketing field"
About SEOValley: SEOValley is the initiative of a talented team of Search Engine Marketing specialists delivering extensive Internet marketing solutions internationally since 1999. They offer SEO, SEM, PPC, Link Building, Web Designing, Web Development, SEO Product Development and a range of other Interactive Marketing services and solutions to clients across the globe. SEOValley is focused on advancing the search engine rankings and online marketing objectives of their clients, by delivering comprehensive, cost-effective, online marketing solutions to web entrepreneurs world wide.
About SEO Matador: SEO Matador has its registered office in Colorado. Its founder, Chris Burton has been involved in SEO, PPC and online marketing for over 10 years. After having worked on the New York Mercantile Exchange trading oil and gas futures, he partnered in numerous entrepreneurial ventures that involved money management of client assets in the commodities markets. The services offered by SEO Matador include Search Engine Marketing, Social Media Marketing, Blogs & Podcast, Web Design & Hosting, Content Management and Spanish SEO Marketing.
Contact Information:
Chris Burton,
CEO & President
SEO Matador, Inc.
9227 Lincoln Ave #200,
Lone Tree, CO 8124
Phone: 303.790.1922
Website: http://www.seomatador.com/
M. Shabir
CEO & President
SEOValley Solutions Private Limited
2nd Floor, MIG-3, E-6, Arera Colony,
Bhopal, M.P., India - 462016
Phone: 0091 755 4203649
Website: http://www.seovalley.com/
###