Regulatory Arbitrage After Basel ii - a New Presentation From Compliance LLC
Compliance LLC today announced a new half day presentation for hedge fund managers and professionals, high net-worth managers and family offices.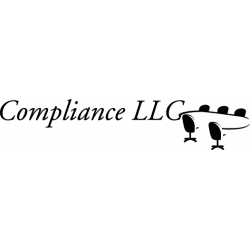 Washington, DC, April 30, 2008 --(
PR.com
)-- Compliance LLC, a leading provider of compliance training, executive coaching and consulting to more than 36 countries, today announced a new presentation that can be customized to meet specific needs.
Title: Regulatory Arbitrage after Basel ii (Half day)
"Regulatory Arbitrage is the practice of taking advantage of a regulatory difference between two or more markets. Basel ii is a mandatory framework which is full of differences (different approaches, different deadlines, different options, different national discretions etc. ). Basel ii is supposed to be the framework that attempts to align economic and regulatory capital more closely to reduce the scope for regulatory arbitrage. At least, this is what they say. But, you can not have so many differences and the same time to say that you try to reduce the scope of regulatory arbitrage. This is an oxymoron. There is an opportunity out there," said George Lekatis, General Manager and Chief Compliance Consultant of Compliance LLC.
"Our key goal is to generate alpha, excess return over market performance. Skill-based investing makes the real difference. Hedge Funds select the more favorable jurisdictions, playing one government off against another. Some countries understand it. They have a plan, to retain or attract foreign direct investments. They know that hedge fund managers like shopping, especially regulator shopping. They try to find the friendliest regime to do business. The non-flexible countries complain. They say that a general easing of regulations is a race to the bottom. And, they continue to lose money, jobs, investments. Hedge finds have to find clever ways to make money. This is the reason they exist. Linking the disciplines of finance, mathematics, statistics, law, information technology, and wealth management is what we enjoy most. Linking these disciplines in our world class venues is a unique experience," continued George.
"The role that the environment plays in learning, solving problems and thinking out of the box is often ignored. In terms of aesthetics and comfort, our venues are second to none. You must visit our new pages at
http://www.compliance-llc.com/OurVenues.htm
to see what we mean," said Lyn Spooner, marketing manager.
Compliance LLC, Areas of expertise:
Basel ii Capital Accord, MiFID (Markets in Financial Services Directive), the US Sarbanes-Oxley Act, the European Sarbanes Oxley (8th Company Law Directive, E-SOX), the Japanese Sarbanes Oxley (Financial Instruments and Exchange Law, J-SOX), the European Union's Financial Services Action Plan (FSAP), the Solvency ii, UCITS iii and Reinsurance Directives, and compliance training and consulting for Hedge Funds, Alternative Investments and Structured Products.
Clients and Testimonials
http://www.compliance-llc.com/ClientsTestimonials.htm
For further information, you may contact Lyn Spooner, E-mail: lyn@compliance-llc.com, Tel: +1 (302) 342-8828 Ext 1, or George Lekatis, E-mail: lekatis@compliance-llc.com, Tel: +1 (302) 342-8828 Ext 5.
Their web sites include:
www.compliance-llc.com
www.basel-ii-accord.com
www.basel-ii-training.com
www.basel-ii-board-directors.com
www.basel-ii-securitization.com
www.hedge-funds-compliance.com
www.ucits-iii-training.com
www.etf-training.com
www.capital-requirements-directive-training.com
www.sarbanes-oxley-training.com
www.j-sox-training.com
www.mifid-training.net
www.solvency-ii-training.com
www.reinsurance-directive-training.com
www.8th-company-law-training.com
www.european-client.com
www.board-of-directors-compliance-training.com
www.mifid-board-directors.com
www.risk-committee-training.com
###
Contact
Compliance LLC
Lyn Spooner
(302) 342-8828
www.compliance-llc.com
1200 G Street NW Suite 800
Washington, DC 20005 USA

Contact