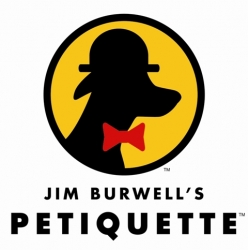 Houston, TX, May 09, 2008 --(
PR.com
)-- Jim speaks from first hand experience about the influence and dramatic changes that can happen in our lives directly related to the bond between us and our pets. Jim's reputation for keeping dogs in their forever homes is known nationally.
When the Houston Chronicle came to Jim to help them save a little crippled dog living on the outskirts of downtown Houston, they knew Jim wouldn't turn them down. Letters about the little dog, now known as Cooper, came from as far away as The School of Veterinary Medicine at Cornell University. More than 350 people came to a party for Cooper where Jim presented him to his adoring public and talked about the change in Cooper once he was safe and loved.
The Homeless Pet Placement League does wonderful work with stray dogs; getting them off the streets, fostering them out and working diligently to get them adopted.
Jim Burwell's Petiquette is the premier in-home dog training company. With more than 5,000 clients and over 20,000 trained dogs, Jim's methodology, The Burwell Method approach to dog training has a successful history of more than 20 years. Jim realizes that every dog and every owner are different, and that a cookie-cutter, one size fits all methodology simply does not work.
For more information on Jim Burwell's Petiquette, please visit www.petiquettedog.com or call 713-728-0610
###