Doreen M. Guarneri Honored as a Woman of the Month for September 2021 by P.O.W.E.R. - Professional Organization of Women of Excellence Recognized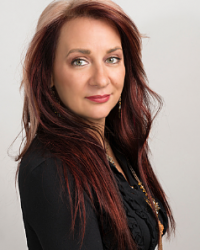 Huntington Station, NY, November 24, 2021 --(
PR.com
)-- Doreen M. Guarneri of Huntington Station, New York is celebrated as a Woman of the Month for September 2021 by P.O.W.E.R. (Professional Organization of Women of Excellence Recognized) for her outstanding achievements and contributions in the field of beauty. Each month P.O.W.E.R. features women to represent their professions and industries due to their expertise and success in their chosen specialty.
About Doreen M. Guarneri
Doreen M. Guarneri is the owner of The Look Spa Salon and American Culture brands, located in Greenlawn, New York. With over 30 years' experience, she is responsible for the overall operations of the salon, while creating products and art on her clients. The Look Spa Salon offers hair, nails, and spa services. An experienced Master Hair Artist, Doreen has worked during New York Fashion Week with designers WayZen for JSong, Carolina Herrera for CH Carolina, and Indashio. Her work has appeared in national consumer publications and on TV.
Doreen is a Certified/Licensed Cosmetologist and a Master Keratin Artist. She and her husband, Lou Guarneri, founded American Culture brands, where they manufacture beauty products. American Culture seeks to define the culture of hair care through a non-demographic philosophy that spans all generations and bridges all ethnicities. Together, they create and innovate haircare and cosmetic products. Doreen travels internationally, educating others on the American Culture brands as well as private label products for others. Her teaching role has also been a learning experience, tackling the long process of meeting compliance regulations in the various countries where American Culture is sold.
Doreen Guarneri has experience as a salon stylist and colorist, beauty store manager, distributor, platform artist, international educator, salon owner, and manufacturer. Doreen advises that she always knew what she wanted to do. As far back as she can remember, she created hair styles and make-up on her dolls and accompanied her mother to the salon. She met her husband and business partner Louis Guarneri at age 13. At the age of 17 and still in high school, Doreen enrolled in beauty school. Louis attended cosmetology school, as well, to learn the salon industry business and, at the incredibly young age of 18, they launched their own small distribution company— Salon Source. They worked hard, lived frugally, and managed to make a living, and then got a big break. They were Scruples distributors from 1989 until 2000 because Scruples co-founders Frank Liguori and Jack Storey believed in them. They gave Doreen and Louis a chance and they put 100 percent into their business. They added lines, hired a sales force, and developed an education team. In 2000, Doreen and Louis re-set their focus on the next level—becoming manufacturers and developing the American Culture brand.
Doreen believes in giving to receive. She is a member of the A.B.A. In her spare time, Doreen enjoys spending time with her family, animals, and the outdoors.
"At The Look Spa Salon, you will receive impeccable service, provided by a team of highly skilled individuals, who are masters of their craft, all with positive energy, and a great vibe!" - Doreen Guarneri
For further information, contact
www.thelookspasalon.com
and www.americanculturebrands.com.
About P.O.W.E.R. (Professional Organization of Women of Excellence Recognized) and Powerwoe.com
P.O.W.E.R.-Professional Organization of Women of Excellence Recognized is an organization and an online community. P.O.W.E.R. Magazine is a digital and exclusive print magazine featuring celebrities and everyday hardworking professional women. Our mission is to provide a powerful network of women who will mentor, inspire, and empower each other to be the best they can be. Through our valuable services and collaborating with like-minded professionals, our members can potentially gain the recognition and exposure they deserve, as well as obtain knowledge from those who have already achieved success.
Contact
P.O.W.E.R. (Professional Organization of Women of Excellence Recognized)
S. K. Koop
516-365-3222
www.powerwoe.com
Ellen Gold

Contact