Cortese C. Walker Honored as a Woman of the Month for May 2022 by P.O.W.E.R. (Professional Organization of Women of Excellence Recognized) Magazine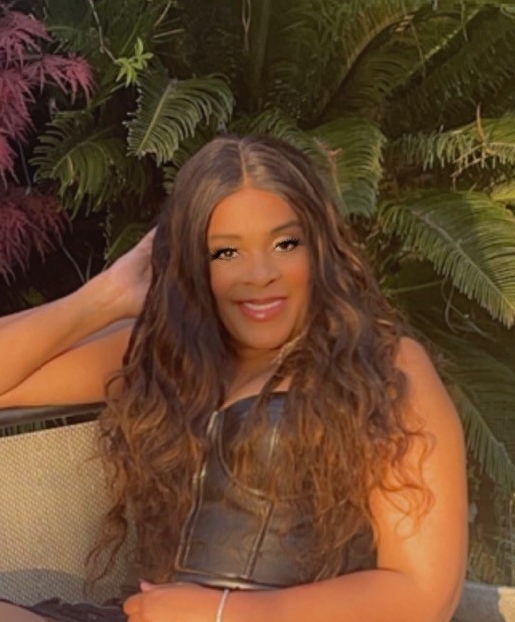 Kathleen, GA, May 11, 2022 --(
PR.com
)-- Cortese C. Walker of Kathleen, Georgia, is honored as a Woman of the Month for May 2022 for her outstanding achievements and contributions in the retail field. Each month, P.O.W.E.R. features women to represent their professions and industries due to their expertise and success in their chosen specialty.
About Cortese C. Walker
Cortese C. Walker is the owner of Love Leo Vinyl and Apparel in Warner Robins, Georgia. The company originally started in 2016, when Walker and her husband Alex started a T-shirt business out of their home. Walker decided to shift the business module from making T-shirts to supplying the material for others in the same business. Love Leo Vinyl and Apparel was launched in their home in January 2017. Sales were so successful that in March of the same year, they opened a retail apparel store specializing in Siser brand heat transfer and adhesive vinyl. In 2019, Walker moved to her second location and in 2021, she moved to her current location operating in over 6500 sq ft. With the expansion, she is able to offer more products and cover the entire middle Georgia area.
An Air Force veteran, Walker married while she was actively serving. However, after enduring an injury while serving that resulted in multiple back surgeries, she was forced to relinquish her active duty status and retire. Once Walker's military career was behind her, she jumped into duties of being a stay at home mom while pursuing her degree. She successfully operated a photography business for 10 years while still going to school, and volunteering with the school system, but was not fulfilled. Then, she started the T-shirt business and the rest is history. Walker said she is proud of how far she has come and is grateful for her husband's and kids' support every step of the way.
Walker says she remembers having a reoccurring dream as a child, where she was working a cash register ringing people up from about the age of 10 into adulthood. "I am now seeing that dream come to fruition," said Walker. "I didn't know what that dream meant. The dream didn't feel big enough for my own goals. Now, I run my own cash register every day, but I run it as an owner. And even better, I am able to employ other people, especially other moms just like me."
Most importantly, Walker hopes her success will inspire her daughters, Zoee (19) and Nyla (13), to defy stereotypes and achieve their dreams. "They don't remember my active duty days and all of my struggles to get to where I am. I want them to know I can do whatever I set my mind to because I'm a survivor," Walker said. "I want them to know there are no limits."
Love Leo Vinyl and Apparel has won Best Craft Store in 2019, 2020 and 2021.
For more information contact
www.loveleovinyl.com
, email: loveleovinylapparel@gmail.com or phone: 478-225-9771.
About P.O.W.E.R. Magazine (Professional Organization of Women of Excellence Recognized) and powerwoe.com
P.O.W.E.R.-Professional Organization of Women of Excellence Recognized is an organization and an online community. P.O.W.E.R. Magazine is a digital and exclusive print magazine featuring celebrities and everyday hardworking professional women. Our mission is to provide a powerful network of women who will mentor, inspire, and empower each other to be the best they can be. Through our valuable services and collaborating with like-minded professionals, our members can potentially gain the recognition and exposure they deserve, as well as obtain knowledge from those who have already achieved success.
Contact
P.O.W.E.R. (Professional Organization of Women of Excellence Recognized)
Geri Shumer
516-365-3222
www.powerwoe.com
Ellen Gold

Contact