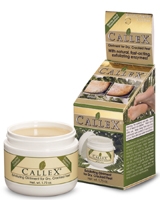 Princeton, NJ, May 21, 2008 --(
PR.com
)-- Given its low risks for injury, minimal cost and significant long-term benefits, walking is the exercise of choice for many over 50 who want to stay healthy, fit and active. Once walking is an established routine, the next level for many boomers and seniors is to amp it up to either "power walking" or "Nordic walking."
According to an article in Sports Medicine, "the intensity of the exercise may well determine some of the possible benefits."
Carol J. Buck, CEO of Xenna Corporation,
www.xenna.com
, a distributor of natural foot care products, says there's a big difference between fitness walking and simply going out for a stroll. While the choice of walking style depends upon age, physical condition and personal preference, for those who are suited to it, "power walking" may offer significantly greater benefits than normal walking.
Power walking is aerobic exercise that incorporates fast, intense walking with rapid-arm pumping movement at a speed of about a 12 or 15 minute mile. It increases metabolism, increases oxygen in cells and burns more calories.
"Nordic walking" involves applying pressure on the ground with specially designed poles which make greater use of shoulders and upper arm muscles, while getting an excellent back, chest and abdominal workout. Nordic walkers tend to walk faster over greater distances, get a better upper body workout, and burn more calories than regular walkers.
In addition, according to a study conducted in 2006 by German researchers, Nordic walking resulted in a significant increase in oxygen consumption and heart rate compared to either "walking" or "power walking." Of course, any walking is better than none, but studies have shown greater health benefits result from longer and more intense walks.
Buck offers these tips for increasing the intensity of a walking routine:
· Start with warming up by just beginning your walk at a slower pace.
· Walk a little farther each week
· Once you have established a good distance or course, pick up the pace – Start walking faster gradually, taking faster, but avoid taking longer strides.
· Once you're going both farther and faster, try to vary the terrain or use tools such as light hand weights or Nordic poles, but stay relaxed.
· Monitor your mood when walking - don't walk with any sense of stress in the pace or in the handling of weights or poles. Walking should remain fun at all times.
· Invest in a good pair of shoes, taking into consideration the kind of terrain you've selected and the weather.
· At least in the beginning walk at a scheduled time with a friend or two to help create the habit of walking daily.
· Since it takes 21 days to make a habit, force yourself to walk daily for 3 weeks straight. After that, power walking will be a habit you will look forward to.
Buck says, "Proper attention to your feet is a must for those over 50 who want to walk and stay fit. Walkers tend to develop dry, rough skin on heels and toes. Xenna's acid-free, diabetic-friendly CalleX® Dry Heel Ointment offers a fast-acting way to keep feet soft and smooth." CalleX Ointment was a recent recipient of the First Annual H2O Magazine's Beauty Awards, a publication for women who interested in exercise and fitness.
CalleX Ointment quickly thins and softens hardened, thickened skin and removes dry, cracked or scaly buildup. Free of potentially irritating acids, colorants, parabens and lanolin, the natural enzymes in CalleX exfoliate only dry, hardened skin, leaving normal skin unaffected, as it moisturizes and rejuvenates dry, cracked heels.
Lightly fragranced with refreshing, natural peppermint oil which helps keep foot odor at bay, CalleX Ointment is sold in a 1.75 oz. jar. With daily use, complete exfoliation and/or softening takes between 2 and 4 weeks.
Xenna Corporation also distributes NonyX® Nail Gel, a diabetic-friendly, topical gel which softens and removes yellow, discolored or thick keratin debris buildup under toenails.
CalleX Ointment is money-back guaranteed, and can be purchased in the foot care section at Rite Aid, Walgreens, most Wal-Mart Supercenters, CVS, Duane Reade, Longs, Kerr Drug, HEB, Giant Eagle, Snyders, BI-LO, many grocery stores and most Medicine Shoppe pharmacies.
NonyX Nail Gel, also money-back guaranteed, can be purchased in the foot care section of Walgreens, Rite Aid, CVS, Wal-Mart, Longs, TARGET, Duane Reade, HEB, BI-LO, Meijer, Giant Eagle grocery stores, ShopKo, Kerr Drug, Snyders, many grocery stores and most Medicine Shoppes.
Online, CalleX Dry Heel Ointment and NonyX Nail Gel are available at
www.xenna.com
.
Xenna Corporation is a privately-held, woman-owned company based in Princeton, NJ which develops and distributes natural personal care products for skin, hair and nails. To contact them call 800-368-6003 (business hours, Mon-Friday Eastern Time) or email
customerservice@xenna.com
.
###