PMG Assists Technology Client MadHat Media to Seek Investment Funds & Strategic Alliance Partners
Innovation is abundant in the Technology sector, although few have the potential to redefine industry standards. MadHat Media is driving change to crack the Internet's toughest problem. One that the big players downplay and prefer not to address. The company is seeking funds to drive their growth plans and introduce technology solutions focused on the MPLS (Multiprotocol Label Switching) target segment. This represents an initial $350 Million opportunity-base and is currently Leaderless.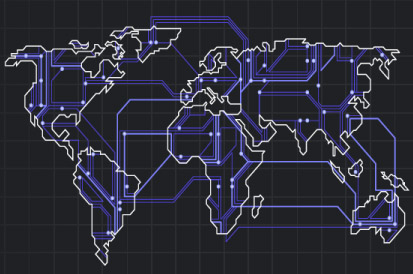 Boston, MA, January 12, 2023 --(
PR.com
)-- Ed Hennessy, PMG's CEO, announced today that his firm is collaborating with MadHat Media, an innovative, technology solutions provider with extensive experience within the Telecom and Big Data arena. The target program is designed to reach and familiarize investment sources, within PMG's active network, to MadHat's breakthrough capabilities. This effort supports this round of needed funding. As a by-product, PMG will also introduce and align MadHat Media with target companies that can represent leveraged relationships or Strategic Alliance Partners.
MadHat Media is a Boston-based technology design and development group comprised of elite technologists prominent within their field of expertise and has considerable proprietary I-P. The company has invented a new way to compensate for deficiencies/limitations inherent in the structural underpinnings of Internet infrastructure.
The company intends to deploy an infrastructure standard to address the underlying security issues and inefficiencies in the underpinnings of the Internet infrastructure to create the world's largest Software Defined Network using the public Internet.
The company is headed-up by Industry heavyweights touting over 30 patents, a rich history with Fortune 100 companies, public safety organizations, Government agencies, and with demonstrated experience taking companies from start-up to early-stage to public-company status.
Donald Layden, Chairman for MadHat Media indicates, "The company's founding team believes that Market Readiness and Timing are ripe for this unique technology and the objective is to establish MadHat's technology, as the standard for Communications infrastructure and Virtual Network Appliances."
Alexandria B. Lynn, President and Chief Legal Officer further amplifies the point, "We have spent years perfecting this technology, based on decades of Industry experience and it's clear that MadHat Media will stun the industry with our technology solutions."
MadHat's technology will integrate seamlessly into existing Internet Infrastructure and deliver quality of service (QoS) guarantees, increased bottom-line performance and security measures not previously attainable.
Although the market is flooded with Big Internet Players – the assessment is that their emphasis is to downplay this critical infrastructure problem, which is a by-product of protecting their turf.
The company has initially defined a target segment for its technology solutions that represents a $350 Million opportunity base that is currently Leaderless, although they project that the actual market potential can approach a multi-billion market cap.
Could Mad Hat Media be the next Unicorn?
Here is a link to reference material that highlights MadHat Media's capabilities/solutions:
www.madhatmediainc.com
Ed Hennessy, CEO for PMG said, "MadHat Media fits into our technology sweet spot – and given the breadth of Investment sources that we have intimate relationships with, we are confident that PMG can make a difference and help MadHat's cause. We represent many technology clients, although MadHat is a rare find and one that not only can turn the industry on its head – it also has multi-billion-dollar potential."
Contact
Performance Marketing Group
Ed Hennessy, CEO
603-320-4593
www.pmg-results.com

Contact