Author Mary L's New Book, "Give God the Praise! Whatever He Does, Wherever You Are," is a Beautiful Assortment of the Author's Own Godly Miracles and Original Poetry
Recent release "Give God the Praise! Whatever He Does, Wherever You Are," from Covenant Books author Mary L, is book that shows the author's devout love for God through memories and intimate poetry.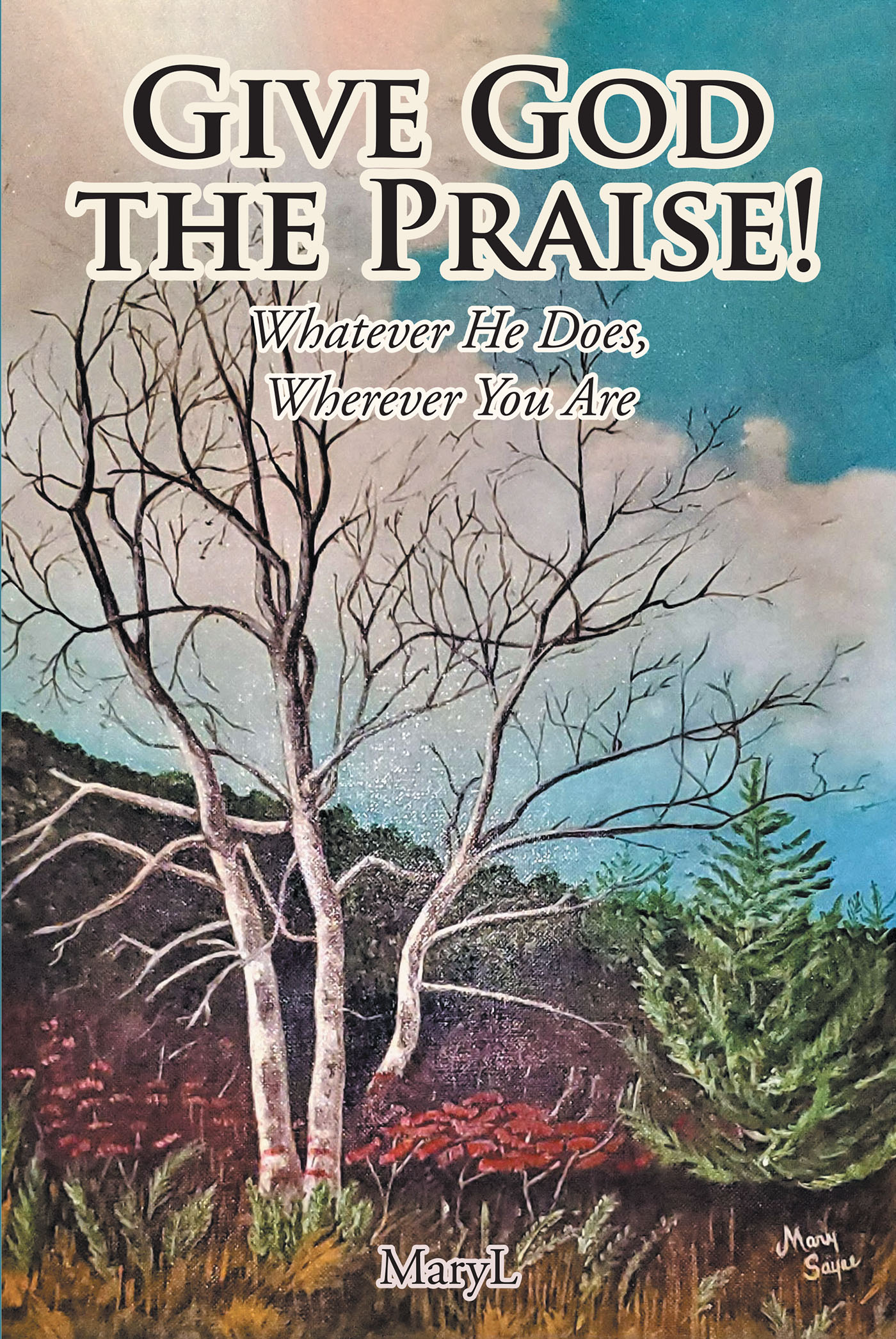 New York, NY, January 24, 2023 --(
PR.com
)-- Mary L, a former Sunday school teacher and artist, has completed her new book, "Give God the Praise! Whatever He Does, Wherever You Are": a book cataloging miracles that the author has encountered in life mixed with some very personal poetry.
Mary L writes in memory of her mother, "I've always loved to tell stories and write poems, and so did my mother, Fay Elizabeth Jeffers. In her memory, I'm putting a verse from Psalms with all the miracles I write about. The book of Psalms was mother's favorite. Mother loved to read the book of Psalms. After my dad died, my husband and I stayed all night with her. She wanted to read Psalms. She read a few verses, I read some, and so did my husband. I think we read the whole book before we went to bed. Miracles still happen today."
Published by Covenant Books of Murrells Inlet, South Carolina, Mary L's new book lays out all the miracles that she has experienced in her life, alongside some elegant poetry. She writes about miracles that she has seen herself, and some that happened before her time. Between these stories are bible verses and Mary's own exquisite poetry. Her writing shows readers just how wonderful God's love can be.
Mary L writes, "My life passion is to lead people to Christ and to give him the glory. I started to think back on all that God has done for me in my life and all the miracles he has performed in my life. I started writing them down. Then I put them in this book along with the poems I wrote." Her writing brings readers into a holy and sacred space where God's work speaks for itself.
Readers can
purchase
"Give God the Praise! Whatever He Does, Wherever You Are" at bookstores everywhere, or online at the Apple iTunes store, Amazon or Barnes and Noble.
Covenant books is an international Christian owned and operated publishing house based in Murrells Inlet, South Carolina. Covenant Books specializes in all genres of work which appeal to the Christian market. For additional information or media inquiries, contact Covenant Books at 843-507-8373.
Contact
Covenant Books
Media Department
800-452-3515
www.covenantbooks.com

Contact