Min. B. W. Holmes's New Book, "Salvation for Sale: The Tithing Factor," Reveals How Tithing Can be Used Correctly, But Never as a Means to Buy One's Salvation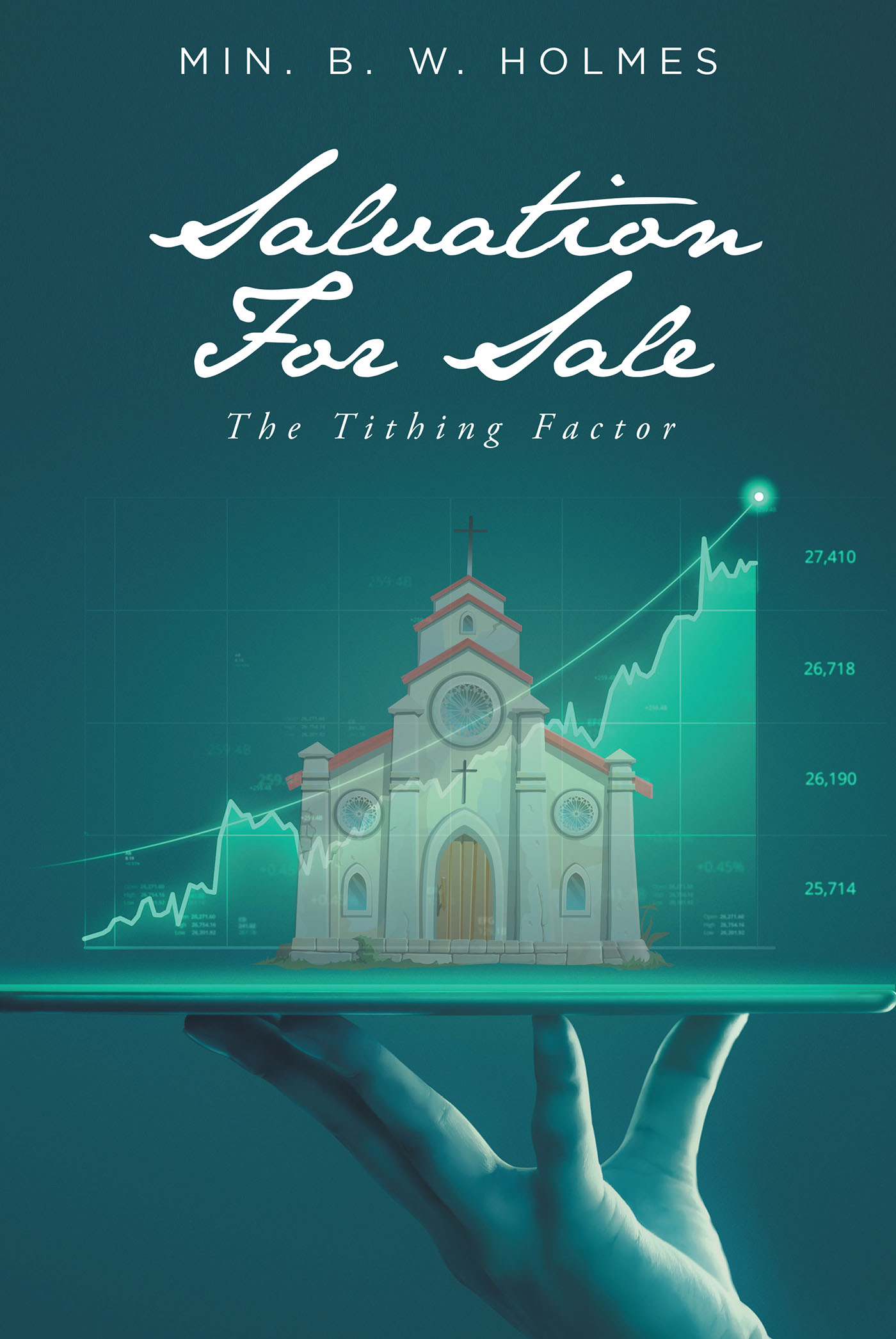 Houston, TX, February 03, 2023 --(
PR.com
)-- Fulton Books author Min. B. W. Holmes, a veteran of the U.S. Army who founded Pillar of Truth Ministries and attended College of Biblical Studies in Houston, Texas in 2017, has completed his most recent book, "Salvation for Sale: The Tithing Factor": a profound exploration of the ways in which tithing can be valuable for maintaining churches, but cannot be used for one to purchase a path to salvation.
"The main objective of this book is to shed light on those dimly lit areas of your understanding as it relates to salvation and tithing," writes Holmes. "Its main directive is straightforward uncompromising and unapologetic, designed to expose, inform, and enlighten that in the day you put on the whole armor of God, you will be able to stand in that day when your spiritual resolve is being tested by the enemy through the exploitation of the Gospel, which is designed to fill these pulpit parasites' pockets with your hard-earned money. However, after reading this book, I pray that you will have a better understanding of tithing and salvation, and you will know above all that you can't buy salvation. It's a gift that Jesus paid the price. No man is a fool to give up that which he can never keep in order to gain that which he can never lose. What does it profit a man to gain the whole world and lose his own soul?"
Published by Fulton Books, Min. B. W. Holmes's book discusses the ways in which tithing can be beneficial for churches, so long as it is not being abused and misused by heads of churches to enhance their own personal wealth. Through his writings, Holmes encourages his readers to gain a better understanding of tithing but reminds his readers that salvation cannot be bought and sold, but rather must be earned through living the teachings of Christ and following the Lord's divine will.
Readers who wish to experience this poignant work can
purchase
"Salvation for Sale: The Tithing Factor" at bookstores everywhere, or online at the Apple iTunes store, Amazon, Google Play, or Barnes and Noble.
Please direct all media inquiries to Author Support via email at support@fultonbooks.com or via telephone at 877-210-0816.
Contact
Fulton Books
Media Relations
800-676-7845
www.fultonbooks.com

Contact