Guidde Introduces Visual Documentation in Any Language in a Click of a Button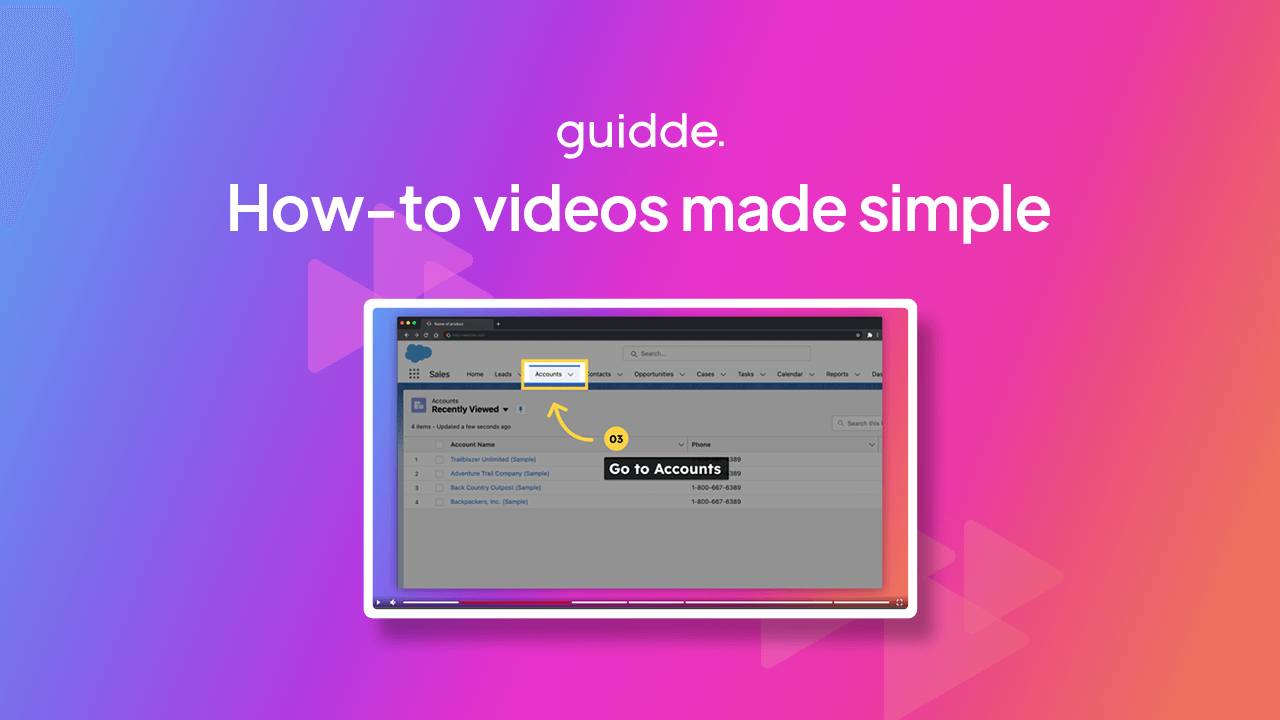 Belmont, CA, February 08, 2023 --(
PR.com
)-- Guidde is proud to announce the launch of a new voiceover and text-to-voice functionality on its popular platform. The new feature, already used by 1,000s of users, allows users to add voiceover narration or convert text to voice on top of their step by step guides, making it easier and faster to create beautiful and informative visual documentation and how-to videos.
With this new functionality, users can now easily record a voiceover narration while creating visual documentation and add it to their project. This makes it more accessible for people with visual impairments or for those who prefer to listen to information instead of reading it. Additionally, the text-to-voice functionality allows users to convert text to voice in over 13 languages and accents including German, French, Japanese and more and over 100 voices. Making it easy to transcribe recorded voice.
"The new voiceover and text-to-voice functionality is just one of the many ways we are working to make visual documentation more accessible and enjoyable for everyone," said Yoav Einav, CEO of Guidde. "This is a game changer in content creation and sharing the know-how for companies and individuals that cover various geographic areas and languages."
Guidde encourages users to try out the new feature and provide feedback on their experience. For more information about Guidde and the new voiceover and text-to-voice functionality, please visit the
www.guidde.com
or contact hello@guidde.co.
About Guidde
Guidde enables users to create and share automated "how-to" guides that combine videos and knowledge articles in seconds.
The platform and browser extension automates the effort behind capturing, editing, and sharing short videos without requiring any video filming or editing skills. Some of the world's fastest moving software companies use Guidde to easily showcase how their product works and share step-by-step workflows with teams. Among Guidde's investors are Entrée Capital, Honeystone Ventures, Operator Partners, and Crescendo Ventures and leading industry angels.
Contact
Guidde
Moran Altarac
949-910-1026
www.guidde.com

Contact