Intellyk Inc. Awarded Health Care Staffing Services Certification from The Joint Commission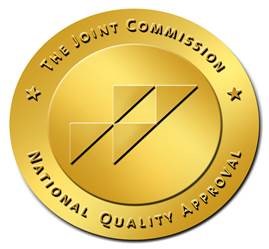 Piscataway, NJ, March 01, 2023 --(
PR.com
)-- Intellyk Inc. has earned The Joint Commission's Gold Seal of Approval® for Health Care Staffing Services Certification by demonstrating continuous compliance with its performance standards. The Gold Seal is a symbol of quality that reflects a healthcare organization's commitment to providing safe and quality patient care.
Healthcare staffing firms place temporary staff in organizations that direct or provide patient care. Health Care Staffing Services Certification demonstrates Intellyk Inc efforts to address how staff qualifications and competencies are determined, the placement of staff, and how their performance is monitored.
Intellyk underwent a rigorous, unannounced onsite review conducted by a team of Joint Commission reviewers recently. The survey aimed to evaluate the organization's compliance with related certification standards in several key areas. During the virtual review, a team of Joint Commission reviewers evaluated compliance with related certification standards. Specifically, the team assessed Intellyk's adherence to Leadership, Human Resources, Information Management, and Performance Management standards. Joint Commission standards are developed in consultation with healthcare experts and providers, measurement experts, and patients. The reviewers also conducted onsite observations and interviews.
"Health Care Staffing Services Certification recognizes health care staffing firms committed to fostering continuous improvement in patient safety and quality of care," says Deborah Ryan, MS, RN, interim executive vice president, Accreditation and Certification Operations, The Joint Commission. "We commend Intellyk Inc. for using certification to strengthen its program structure and management framework, and enhance its staff recruitment and development processes."
"We are thrilled to have earned the Health Care Staffing Services Certification," said Intellyk's CEO Vineet Kumar. "It demonstrates our dedication to quality and compliance for healthcare staffing. We are proud to join the ranks of other certified healthcare staffing companies and look forward to continuing to uphold the high standards set forth by The Joint Commission."
Intellyk Inc. received a perfect survey with zero observations during its Joint Commission review. The reviewers noted that achieving such an outcome is rare, and it demonstrates the organization's expertise, professionalism, and unwavering commitment to delivering high-quality services to its clients. This certification is a testament to Intellyk's ongoing dedication to supporting its clients and maintaining the highest standards of quality in all aspects of its operations.
For more information, please visit The Joint Commission website.
About Intellyk Inc.
Intellyk is a one of the leading Healthcare staffing solutions provider in the United States. Intellyk's distinct approach to providing highly specialized candidates has enabled us to become the most sought-after company in the United States amidst other competitors. Our professionals deliver talented resources in the Healthcare sector with specific skills and expertise with attention to detail. Our allied healthcare staffing services provide short- or long-term contract-to-hire, direct-hire engagements. Intellyk has a decade of remarkable experience in providing healthcare professionals who are rewarded and recognized for their contribution to the growth of an organization.
Our dedicated team ensures that the recruitment process is compliant with applicable federal laws and regulations. Our transparent healthcare recruitment process can benefit both organizations and healthcare professionals by providing a thorough understanding of the process. We offer a collaborative platform for healthcare professionals to efficiently build a database while also establishing long-term relationships. We design every type of healthcare hiring process, from short-term engagement to direct hire, to make it easier for you to find the right talent quickly.
For more information about Intellyk Inc. and its healthcare industry services, please visit https://www.intellyk.com/healthcare-industry/.
pr@intellyk.com
info@intellyk.com
Contact
Intellyk Inc.
Manoj Tiwari
732-627-1571
https://www.intellyk.com

Contact