Grimco & ROQ.US Enter Agreement to Expand & Elevate the Decorated Apparel Industry Across the U.S.
Print and sign industry legend Grimco and ROQ.US, leading supplier of the most cutting-edge automatic digital and screen printing equipment in the world, unite to make ROQ machines widely available across the United States.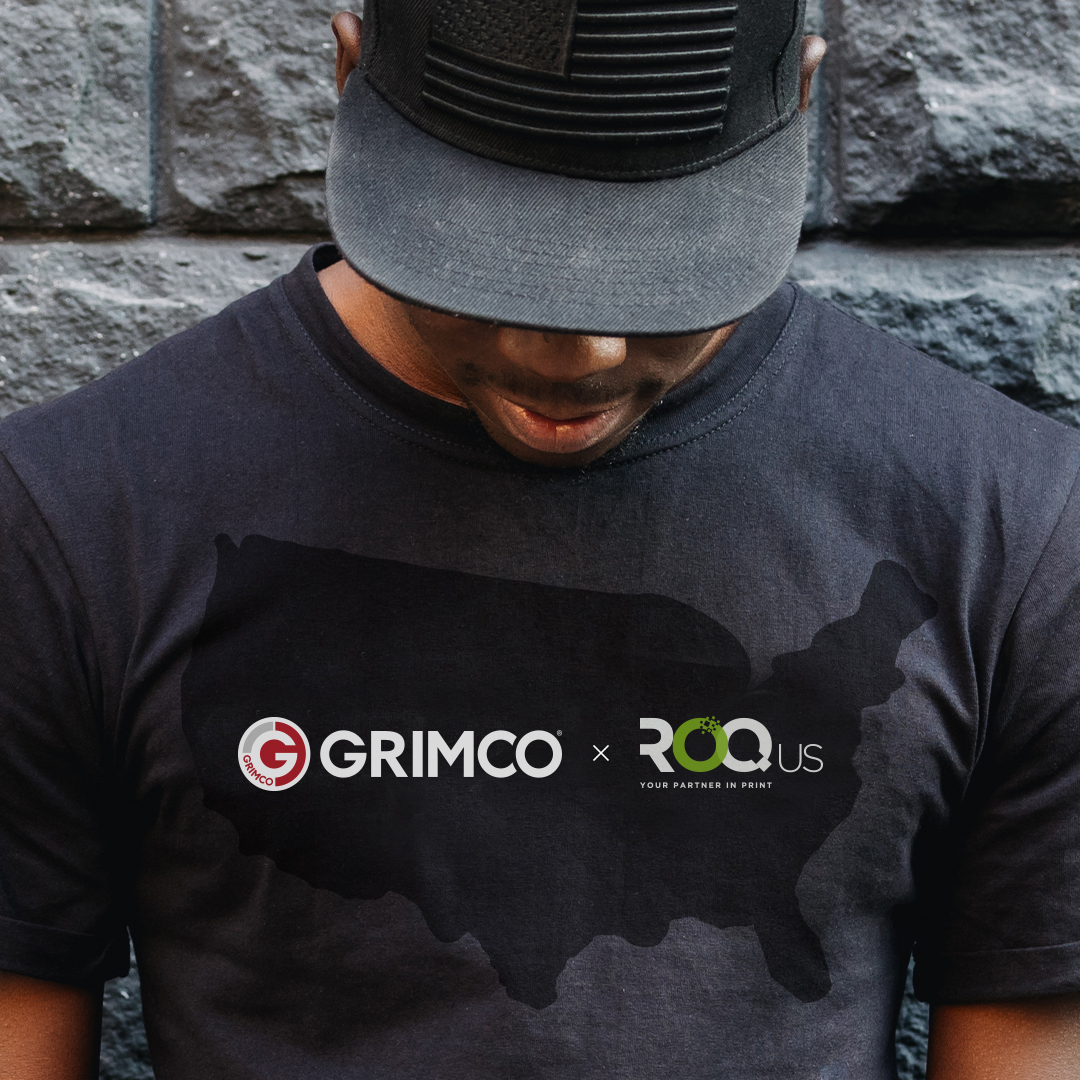 St. Louis, MO, March 03, 2023 --(
PR.com
)-- Print and sign industry leader Grimco and ROQ.US, leading supplier of the most cutting-edge automatic digital and screen printing equipment in the world, are uniting to make ROQ machines widely available across the United States.
Established in 1875, Grimco has proudly provided quality sign supply products and excellent service to the sign and graphics community. Now, partnered with ROQ.US, the US-based arm of ROQ International, Grimco will introduce a never-before-seen opportunity for the printing Community – national centralized distribution of ROQ equipment.
The ROQ + Grimco joint effort will expand and strengthen the quickly-growing decorated apparel field with direct and local access to printing automation built to catapult production and dramatically cut the costly overhead ordinarily needed to compete at the top levels of the printing business.
"Our team at Grimco is extremely excited to partner with ROQ.US on a national level. ROQ has built a great brand based on quality and innovative engineering with the addition of excellent service and support. We look forward to meeting the needs of the garment decoration industry together," said Peter Weinberg, Grimco's Senior Director – Garment/Screen Division.
ROQ.US President Ross Hunter agrees, "Grimco's consistency as a trusted brand in the market for nearly 150 years speaks for itself – certainly more than I could ever say. We couldn't be more excited to partner with such a respected reputation and commitment to long term success for the industry – something that is paramount to the mission of ROQ in North America and abroad." Hunter continued, "One of the biggest obstacles we've had to navigate since launching ROQ.US at the start of 2020, was having limited accessibility for current and potential Partners to learn about what ROQ offers in person. Through our new alliance with Grimco, we're grateful to officially have that obstacle behind us, so you can quickly become familiar with the game-changing printing automation that gets and keeps you at the top of the game, at any of their locations across the country."
For more information, please visit roq.us or call 1-87-ROQ-IT-NOW (that's 877.674.8669) and your Automated Solutions Specialist will coordinate your visit with your nearest Grimco location right away.
About Grimco:
Grimco focuses on offering quality wholesale sign supply and screen print solutions while providing excellent service to the sign and screen industry. With over 65 locations across North America and multiple distribution centers, a Grimco location is never too far away. Providing the industry's most knowledgeable professionals, Grimco serves the printing community well into the future and helps businesses grow.
About ROQ.US:
Today's Garment Decorators need the most productive, most streamlined, and most reliable automated solutions to exponentially increase production and profits.
Communities across America need the highest quality prints to express themselves meaningfully and reinforce togetherness. Our planet needs a coalition of businesses and consumers who demonstrate a commitment to sustainability to ensure our collective continued growth and wellness.
ROQ.US lives at the crossroads of these issues and strives to be an anchor for shared prosperity in the decorated apparel business, communal unity, and a flourishing Earth. ROQ.US partners with businesses and provides them with the most technologically advanced printing machines and services that reduce the industry's environmental impact and reduce the needed overhead to succeed.
When you build on sand, you drift away with the tide. When you build on ROQ, you propel from a solid foundation of integrity coupled with dependable automation for many years to come. #ROQYourWorld at roq.us and #PressOnward with #YourPartnerInPrint!
Media Contact:
Merrill Capps
mcapps@roq.us
Marketing Director, ROQ.US
Contact
ROQ.US
Merrill Capps
1-877-674-8669
roq.us

Contact