Scholarship for Healthcare Students Available by Dr. Francene Gayle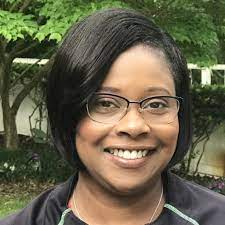 Orlando, FL, March 09, 2023 --(
PR.com
)-- In the hopes of attracting the most talented students and inspiring them to pursue careers in healthcare, Dr. Francene Gayle Scholarship offers an exclusive scholarship for those students in the healthcare field. This scholarship is open to prospective students in the United States interested in pursuing a career in healthcare. Applicants must submit an essay answering the question "How would you use your healthcare degree to make the world a better place." When submitting your essay to apply@drfrancenegaylescholarship.com, you must also include some of your personal information like your given name, address, contact number, email address, and a bit of biography about yourself. You should also include where and when did you finish high school, where school you are currently enrolled, and your GPA. The deadline for submission for this scholarship is on June 15, 2023, and the student with the best essay will be announced on July 15, 2023, winning a monetary reward of $1,000. If you have any questions about applying for scholarships, please do not hesitate to reach out.
The healthcare industry is among the most competitive industries in the world. You need a strong resume, excellent grades, and a great work ethic to advance in this field. And if you don't have these things, you should consider applying for scholarships. There are many reasons why you should apply for a scholarship for healthcare students. First, it will help you get the money you need to pay for college and other expenses. The scholarship can help you gain experience in an area you might be interested in later on. It can help you build relationships with people who could later become critical players in your career. Finally, scholarships can make college more affordable for those who need financial assistance or have other barriers to attending school. Through this scholarship, they also aim to raise awareness about the issues being faced by young students to become a healthcare provider. Scholarships are an excellent way for organizations to assist in alleviating some of the financial pressure that students are under and to guarantee that the most capable and talented individuals have the chance to pursue a particular industry. Ensure that outstanding people have the opportunity to pursue professions in healthcare; scholarships play an essential role in ensuring they are available. Scholarships are more crucial than ever in helping students fund their education since tuition expenses continue to rise. Healthcare companies may assist by contributing to the financial support of the next generations of healthcare professionals via the provision of scholarships. So, what are you waiting for?
Dr. Francene Gayle earned her Bachelor's Degree in pharmacy at St. John's University in 1996. In 2002, she graduated from Howard University with her Medical Degree. Dr. Gayle finished her Medical Residency in Family Medicine in 2005 at the University of Birmingham's Huntsville Campus. Dr. Gayle practiced family medicine for over 15 years. In 2015, Dr. Gayle founded her non-profit organization, The Impact Mission. Through this organization, they give free medical treatments and screenings to uninsured people from economically disadvantaged backgrounds. Until 2020, she was the medical director of Complete Medical Health, LLC in Huntsville, AL. Dr. Francene Gayle is a member of several professional organizations, including the American Society of Addictive Medicine and the American Medical Women's Association. In addition to receiving awards for other things, she has been honored with the Compassionate Doctor Award three times.
Contact
Dr. Francene Gayle Scholarship
Dr. Francene Gayle
5619484691
https://drfrancenegaylscholarship.com

Contact