New Palm Coast Martial Arts School Already a "Neighborhood Favorite"
The Dragon Institute, Palm Coast's newest martial arts school, has been named a Neighborhood Favorite only one month after its grand opening. This honor comes as the outcome of a voting process by neighbors residing in Palm Coast and the wider Flagler County region, facilitated through the community networking platform, Nextdoor.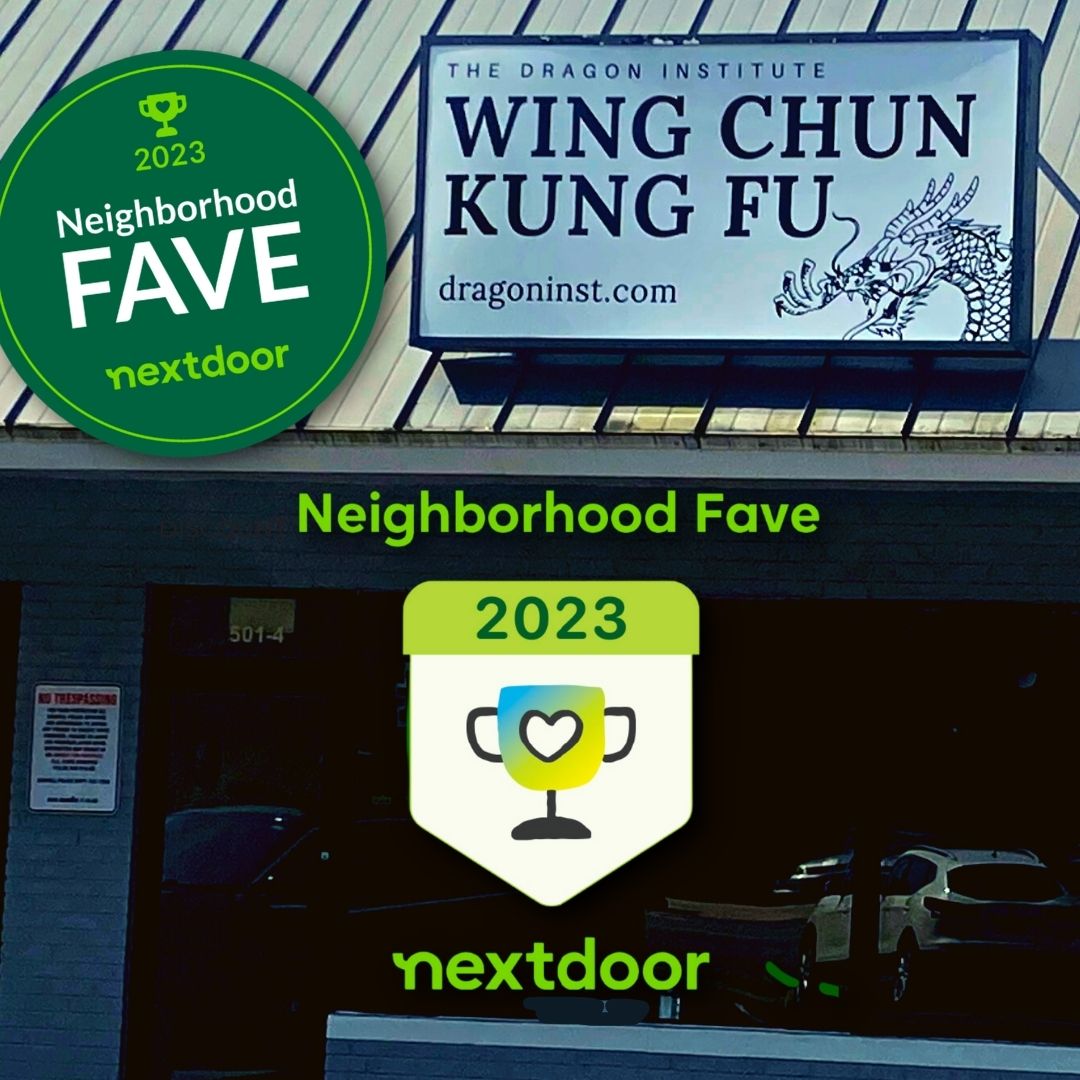 Bunnell, FL, September 10, 2023 --(
PR.com
)-- In a testimony to its reception within the Palm Coast community, The Dragon Institute has been bestowed with the "Neighborhood Faves" award, a noteworthy achievement coming after just a month of its grand opening in Palm Coast. This acknowledgment reflects the community approval of its martial arts classes in Palm Coast and on the local network platform, Nextdoor.
"The Neighborhood Faves winners truly represent the heart and soul of their respective communities, exemplifying exceptional quality, service, and dedication," said Sarah Friar, Chief Executive Officer, Nextdoor.
Led by Sifu Adam Williss and his vision to build a community of Wing Chun Kung Fu enthusiasts and practitioners in Palm Coast, The Dragon Institute is rapidly paving its way to becoming a cornerstone in the community. This accolade, given by Palm Coast and Flagler County neighbors, reflects the Kung Fu school's immediate impact and the resonating connection it has forged with the community.
"I am incredibly honored to see the rapid pace our school is growing," noted Sifu Adam Williss, founder of the The Dragon Institute. "This award is not just a recognition but a testimony to how ready the Palm Coast community is for the depth of what we offer."
The Nextdoor platform, facilitating neighborly connections and community engagements, saw a notable majority recognizing The Dragon Institute as a Neighborhood Favorite. This not only embarks the institute on a path of glory but also exemplifies the community's trust and respect that has been fostered within a short span of time.
Maria Campbell, a student whose husband and daughter also take classes, said "Sifu Adam has so much to share. The classes are engaging, fun, and skillfully taught. Our family is learning so much. We love the challenge and skills we are learning."
The Dragon Institute, grounded in traditions yet modern in its approach, embodies the full mind, body and spirit of martial arts, focusing on both physical well-being and mental fortitude. With this award the Institute stands reaffirmed in its commitment to provide a empowering environment for Kung Fu enthusiasts of all age groups.
The Dragon Institute invites locals visit their school, to experience first-hand the dedication and expertise that is earning the community's trust and respect. The school offers classes for kids ages 5 and up, teens, adults and seniors.
"If you're searching for '
martial arts Palm Coast
' or something similar, come take advantage of our free trial class to see why we are getting such a positive reaction from the community," said Sifu Adam. "We feel very strongly that we could help you and your family too!"
Contact
The Dragon Institute
Elisabeth Williss
949-542-8470
https://www.dragoninst.com

Contact