Assalone & Associates Founding Partner Veronica Assalone Appointed as West Warwick Municipal Court Judge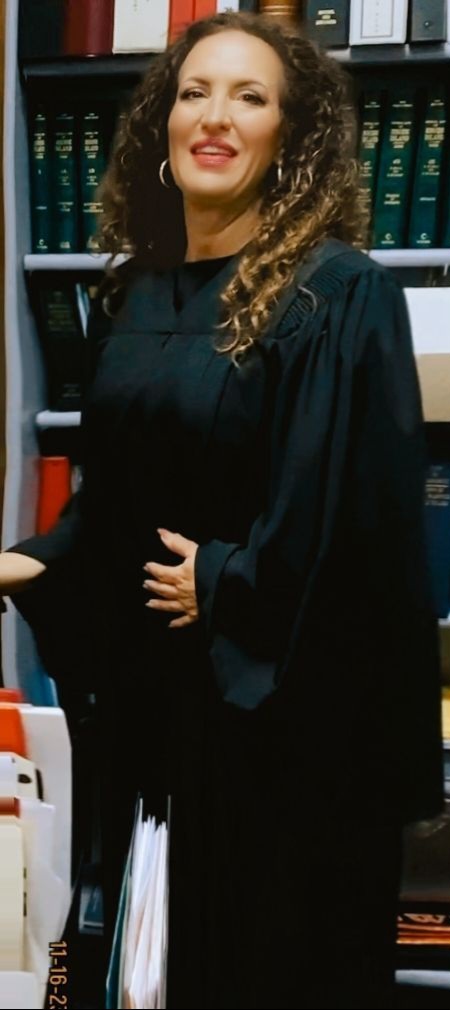 Warwick, RI, November 19, 2023 --(
PR.com
)-- Assalone & Associates, LLC is proud to announce that The Town of West Warwick appointed Judge Veronica Assalone as the newest addition to its esteemed bench. Her 5-year appointment was made unanimously by the West Warwick Town Council on November 7, 2023, further solidifying the commitment to justice and the rule of law within their community.
With her applicable background and extensive legal expertise, Judge Assalone is a respected member of the legal community. Her passion for the law, coupled with a deep commitment to fairness and justice, make her an exemplary addition to their esteemed judiciary.
Judge Assalone is the Founding Partner of Assalone & Associates, LLC, Rhode Island's largest Family Law firm, and brings a wealth of experience to the Municipal Court. Over the course of her career, Judge Assalone has held several relevant legal positions, commencing with 10 years of experience at the Rhode Island Public Defenders Office, 6 years as Assistant Solicitor for the Town of Coventry and 5 years as Assistant Solicitor for the Town of Hopkinton. Her track record clearly showcases her passion and dedication to justice, the community and municipal law.
As a champion of justice and fairness, Judge Assalone has always prioritized serving her clients and community and promoting the principles upon which our legal system is built. This commitment is further evidenced by her involvement in community, Constitutional, Municipal and Family law and pro bono work, to ensure access to justice for all. Her reputation for zealous representation, integrity, and professionalism in the courtroom has earned her the respect of her peers, clients, and the community.
Her appointment marks a significant milestone for the firm of Assalone & Associates, LLC, a rapidly growing Family Law firm, presently comprised of 6 trailblazing female attorneys, and 8 tirelessly working assistant staff members, and highlights their ongoing commitment to their clients and community.
Contact
Assalone & Associates, LLC
Kelsey Gauthier
401-400-4400
https://www.assalonelaw.com

Contact