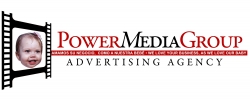 Los Angeles, CA, June 14, 2008 --(
PR.com
)-- The talented actress and singer from the Mexican group "REBELDE" will meet and greet fans to kick-off the next NYX advertising campaign for the Hispanic Market.
On June 14, 2008, before launching the second photo shoot with Maite Perroni, NYX is hosting an autograph-signing event where fans can meet Maite and take home a personalized picture and beauty goodies. There will be free makeovers, snacks and drinks, raffles, goodies, music, and media coverage. The event is in appreciation of all the fans that supported Maite and NYX since the beginning of their successful union. Media are welcome to participate at the private interview. To participate, press badges must be obtained before the event. All interested co-sponsors and media coverage for this event are welcome.
NYX officially announced Maite Perroni as their spokes model at their launch party in Mexico City on September 27, 2007. The first photo shoot was in July 2007, in Los Angeles and Santa Barbara, California, which spanned across three days. Since the union, NYX and Maite have received abundant accolades, support from fans and customers, and have built a larger following by uniting them.
About NYX: Founded in 1999 by Ms. Toni Ko and headquartered in Los Angeles, CA, the primary goal was to provide professional quality cosmetics at discount store prices. Today, NYX accomplished that challenge. It is one of the top cosmetics companies with outstanding growth in the United States. Its products are characterize as ultramodern and is directed for the public, with emphasis on makeup artists and adventurous makeup aficionados with their wide range of bold colors that never discontinue. As for the name, NYX stands for the Greek goddess of night comparing her by way of metaphor to the young 'goddesses' that show sophistication and boldness in the modern day night scene. NYX products are marketed in more than thirty countries,
covering five continents, and are selling in stores such as Ultra, Longs, Rite Aid, independent salons, and bricks-and-mortars across the globe.
About Maite Perroni: She won our hearts in her debut as "Lupita" in the hit Spanish youth series "Rebelde" and left us with a special message that anything is possible. She was born on March 9, 1983 in Mexico City D.F. At only eleven months old, she and her family moved to Guadalajara. An accomplished singer, actress and songwriter, Maite gained popularity as an actress playing Lupita and as a singer being a member of the Latin phenomenon group RBD, in which she is said to be the "mother" of the group. She studied in Mexico's Center of Artistic Education for two years where she discovered her passion for acting. Maite is involved in various charities and enjoys volunteering her time for those in need. Maite's love for dance led to a campaign with sport giant Nike that promoted the importance of dance. Receiving a great amount of support from the Hispanic population in the US, NYX strengthened the bond by enlisting Maite as their spokes model and hiring advertising specialists, Patricia and Tony Gracia of Power Media Group, Inc. to oversee their campaign focusing on the Hispanic market.
About Power Media Group,Inc.: Headquartered in Los Angeles, California PMG is a company that offers an extensive portfolio of advertising services in the Hispanic Media. It counts on professionals in the different areas of advertisement to achieve the challenges of its clients. The dedication that PMG gives its clients is shown in the rapid growth of the company. In only six years, PMG represents several prestigious clients such as: Universal Music Latin, Xenon Pictures, Vivendi Visual Entertainmente, NYX Cosmetics, Creativa Interiors-Primor, The Perfume Club, AB Underwear, Costamar Travel Intl., New Concepts, Success Masters by Design, Laboratorios Mallo, Professional Financial Services, Selman Chevrolet, among others, to which they serve with respect and care since the beginning and standing true to their motto: "We love your business, as we love our baby." PMG recently bought its own commercial building in the city of Santa Clarita, CA, to continue serving its clients and offering an outstanding quality of customer service.
If you are interested in displaying your product to make an impression on the public and media at the event, please contact Tonie Shin. To obtain Press badges and to co-sponsor this event, please contact Patricia Gracia.
###
Contacts:
Patricia Gracia – Power Media Group, Inc.
Email:
pgracia@powermediagroup.net
818.761.2855 office
818.415.3230 cell
Tonie Shin – NYX Cosmetics
Email: tonieshin@nyxcosmetics.com