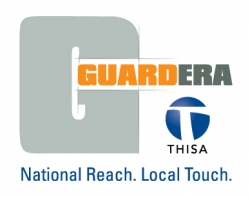 Lombard, IL, July 09, 2008 --(
PR.com
)-- Guardera Access Solutions, Inc., a THISA founding member and local IT solutions provider today announces the establishment of a practice specifically focused on delivering MedAppz iSuite, a comprehensive system that allows physician offices to securely schedule appointments, chart patient information, write prescriptions, bill patients, and file claims, while utilizing the compelling Software as a Service (SaaS) web delivery model. The MedAppz iSuite is currently used in more than 200 clinics across the nation.
Building on the national THISA - MedAppz partnership, Guardera will leverage its experience in healthcare IT infrastructures to enable enterprise grade Practice Management & EHR capabilities cost effectively. "EHR and physician practice management is a perfect opportunity to demonstrate the power and flexibility of the hosted Software as a Service model" said Mike Panno, GuardEra's CEO.
"We've brought Megan Ebright on to drive business and we expect the combination of Megan's experience working in the healthcare industry & MedAppz to be a powerful force in this marketplace."
About Guardera Access Solutions, Inc:
Based in Lombard, IL, GuardEra, a THISA founding member, is an IT infrastructure consulting firm that focuses on regulatory compliance and security. GuardEra builds and manages robust IT infrastructures that securely deliver high performance access to critical applications.
www.guardera.com
Contact: Megan Ebright
mebright@guardera.com
847.348.0601
About THISA:
THISA is a national network of regional solution providers dedicated to delivering high confidence information solutions to healthcare organizations looking to reduce costs, improve convenience, and maintain compliance. THISA combines the scale of a national solution provider with the value expertise and service advantages of a regional provider.
www.thisa.org
Contact THISA at info@thisa.org or 866-698-4472.
About MedAppz, LLC:
Based in Wichita, KS and Naples, FL, MedAppz is the industry leader in web-based Electronic Healthcare Record (EHR) applications and practice management/billing solutions for the ambulatory healthcare market. MedAppz' software solutions simplify clinic management, cut costs, reduce risk, and ultimately improve patient care.
www.MedAppz.com
###