AuthorHouse Announces Its Top Five Best-selling Titles for June 2008
"How-To" Titles Dominate the List of Top-Five Best-selling AuthorHouse titles for June 2008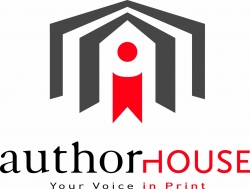 Bloomington, IN, July 11, 2008 --(
PR.com
)--
AuthorHouse
, the leading provider of
self-publishing
and marketing services for authors around the globe, has announced its five top-selling books for June 2008.
1. "The Feminine Side of LEADERSHIP"
by Jenny Fisher
How-to guide to using a softer approach for building stronger organizations.
2. "Lifetime Medical Organizer: A Sample Guide to Organizing Matters of Life and Health: How-To Instructions and Forms Included"
by Sandra J. Yorong and Richard Schuttler, Ph D
A step-by-step guide for building a medical organizer. This book empowers the reader to better manage medical situations and crises when they arise.
3. "Consuto and the Rain God : A Chinese Fable"
by Philip L. Levin
In this delightful Chinese fairy tale, an old soothsayer matches wits with a dragon rain god. The dragon's envy becomes his downfall as Consuto's patience and wisdom win the love of the people.
4. "Boomer Volunteer Engagement: Collaborate Today, Thrive Tomorrow"
by Jill Friedman Fixler and Sandie Eichberg, with Gail Lorenz, CVA
This step-by-step guide gives non-profits everything they need for engaging Boomers as volunteers to build organizational capacity.
5. "Beyond the Open Well"
By Jean M. Hebert
This true story chronicles the lives of two sisters over six decades as they struggle with the negative effects early abuse and neglect have had on their lives.
These titles, and the complete AuthorHouse library, are available for purchase through the online AuthorHouse
bookstore
. To learn how to publish a book today, log on to authorhouse.com or call 888-519-5121 today.
###
About AuthorHouse:
AuthorHouse, an Author Solutions brand, is the leading provider of self-publishing and marketing services for authors around the globe. Headquartered in Bloomington, Ind., AuthorHouse published one out of every 30 U.S. titles in 2007. AuthorHouse's 50,000th title was released in spring 2008.
Contact
AuthorHouse
Kevin A. Gray
1-888-519-5121
www.authorhouse.com

Contact