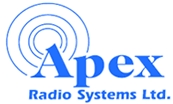 Newcastle upon Tyne, United Kingdom, July 18, 2008 --(
PR.com
)-- What do you get when the best of the East meets the best of the West?
Well for UK businesses in need of the very latest in communications equipment the answer is a new partnership between
HYT
and Apex Radio Systems Ltd.
With businesses of all types including schools, pubs, factories and manufacturers all looking for the latest 2 way radio technology at highly competitive prices, the joining of forces between HYT (Shenzhen HYT Science & Technology Co., Ltd) and Apex Radio Systems Ltd is sure to be great news.
Since being formed in 1993, HYT have established themselves as the leading supplier of two way radios in China and one of the four largest suppliers in the World. Combine this with the service and experience provided by the UK's Leading Radio Communications provider, Apex Radio Systems Ltd and UK businesses can now look forward to the very latest in 2 way radio equipment at hard to beat prices.
The two way radio technology now available from Apex Radio Systems Ltd includes the HYT TC-610, the HYT TC-620 and the HYT TC-446.
HYT Radios
give businesses a robust, reliable and quality solution to all their radio communication needs.
Speaking about the new partnership with HYT, Apex Radios General Manager Ian Curry said:
"Since Apex Radio was formed in 1990 our focus has always been and will always be on providing our clients with the very latest and very best radio communications products at the most competitive of prices. Our new deal with HYT will give Apex Radio Systems Ltd clients yet another option when it comes to their 2 way radio needs and as such we are delighted to be working with HYT in the UK."
For more information on the HYT or Apex Radio Systems and their new partnership or to arrange an interview with Ian Curry, visit http://www.apexradio.co.uk/business-radio-3/hyt-12/ , email Ian at ian@apexradio.com or call Ian on 0191 228 0466.
###