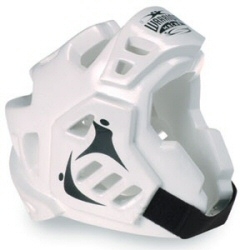 Ringwood, NJ, August 05, 2008 --(
PR.com
)-- Martial Arts Development Corp. (MADC) has become a Macho Distributor. Macho's strong point has always been its foam protective and training products. Macho uses a world standard quality control system to control its manufacturing process. The United States Amateur Union Karate organization requires sparring competitors to use Macho Warrior Head Guards. This is a strong endorsement.
Macho works with leading competitors in all of the martial arts to develop new products and improve its current products. At the same time Macho works with international engineering organizations to develop standards for testing its products. This helps Macho KNOW that its equipment actually works. In the end the Macho story is simple: Design what is needed, Engineer it to be the best, and Control the manufacturing process.
What Macho quality means to you as martial artist, or parent of one, is that the you can trust the equipment to do its job of protecting you, and your loved one. No matter what equipment you wear there is always the danger of injury, but Macho gear minimizes the risk. As a martial arts school owner you can be assured that when you require your students to use Macho equipment you are helping keeping your students stay uninjured in your program and thereby progressing as martial artist. You are also minimizing your legal liability due to injuries.
The connection with Macho was a natural for MADC. MADC has its own engineered, quality product. It is a modern version of traditional martial arts training equipment, the chi'ishi and nigiri game. MADC calls it the Punch/Block Power Charger. Use of this equipment develops speed and power in punching and blocking, so sparring partners need the Macho protective gear.
In addition to Macho protective and training equipment MADC carries uniforms from Macho, Golden Tiger, Pro Force, Adidas, and Mizuno. MADC also carries quality self-defense products from Brite-Strike Technologies for tactical flashlights and MACE self-defense sprays, and Gerber for knives.
company - They are the home of the 21st century chi'ishi & nigiri game. They are a Macho distributor; plus they sell martial arts training and competition equipment from other sources. They sell self-defense products including MACE, & Brite-Strike tactical flashlights.
###