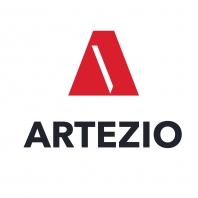 Artezio is an ISO 9001:2015 and Microsoft Gold Certified software development company. Over the last 18+ years, Artezio has completed more than 1000 projects for its international customers, becoming a key player on the East-European software development outsourcing market and has remained in Top-10 Russian software outsourcers during the last four years.
The company is headquartered in Moscow, Russia and has seven regional offices in Russia, Belarus and Ukraine.
Artezio is a member of LANIT group with a team of 5000+ professionals who deliver cost effective, high quality IT services to clients worldwide. Artezio's software development services allow its clients to deploy multi-platform applications, thus letting them leverage the power of modern software technologies. This is done with the highest degree of engineering skills in conjunction with clear and transparent communication processes.
As a business consulting service provider, Artezio offers technology companies help and expertise in setting up and managing their own off shore/ near shore software development centers in addition to traditional outsourcing services.
www.artezio.com