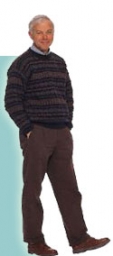 Find a roomate to share your home!

Travel with someone who enjoys similar activities!

Trade homes for a vacation in another location!

All with compatible RetiredRoommates!

Use this web site to connect with compatible members of the retired community!

- Looking for a RetiredRoommate to share your home or with a home for you to share?
- Would you like to find a Travel Companion who enjoys the same activities and is interested in the same travel destination?
- Vacation Trades: Live in the north and want to spend the winter in the south? Live in the city, but want to spend time in the country?

Did you know that the most creative and productive time of life occurs over the age of 50? Retired people don't just sit around waiting for the world to happen. They are more active on average than the under-retired. This web site is for those of you who would like to find a companion for their lifestyles. We hope that by using our web site we can assist you in making this most wonderful time of your life as full of joyous experiences as your adventurous spirit dictates.
Status

Private Company

Founded

2004
Company History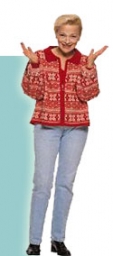 Several years ago I was talking to a retired friend and she expressed a desire to find a roommate. Someone she could share expenses with and also someone who could serve as a companion as well as a friend. She wished there were somewhere she could go to find such a person. Over the last 7 or 8 years that I have been single several of my single friends have commented that they see themselves retiring with one or several compatible people who share the same interests, and they could all live near or with each other to share expenses and have fun experiences, kind of like an extended singles group.

With the advent of the Internet I began thinking more and more of how to facilitate this coming together for single people, and this is how RetiredRoommates came about.

As RetiredRoommates becomes more popular and more successful, we plan to add a RetiredTribes feature to the web site so that our RetiredRoommates can form tribes of super friends who can not only share gourmet meals and activities but form quasi-family clans, sort of like an extended family that lives close together.

As you navigate your way through RetiredRoommates and discover ways to make your journey easier or more enjoyable, I would love to hear from you. We are always looking for new ideas and new ways to enhance your RetiredRoommates experience. Please feel free to contact us with any suggestions or concerns. Our email address is: support@retiredroommates.com