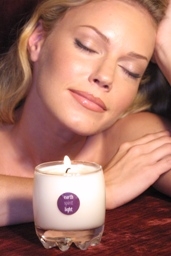 "Imagine the simple things in life…The joy of a summer morning, a waft of vanilla floating from Mother's' kitchen, the purity of green tea and lemongrass. "

While expecting her first child, Teresa Welch, the founder of ESL, began searching for a naturally scented candle; something she could enjoy for herself and feel comfortable using with a child on the way. She didn't' have much luck.

So, out of a love for candles and natural scents, Earth Spirit and Light was created in 2002.

We at ESL hope you enjoy the aesthetic beauty and purity of these candles as much as we enjoy creating them.
Status

Private Company

Founded

2002
Company History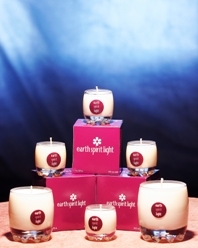 Born and raised in Flint, MI, Teresa Welch excelled in academics and received a full academic scholarship to college. Teresa was the first person in her family to receive a Bachelor's Degree and then a Masters Degree. Teresa's career path seemed set in business administration and computers, as she received her Bachelors in Business Administration and her Masters in Information Systems.

Following graduation, Teresa moved to Lansing Michigan to begin work at a computer company. All the while, she pursued her hobby of collecting and burning candles.

Teresa Welch had always had a fondness for candles and purchased them frequently. Also, very passionate about buying and burning candles in her home, Teresa was not fond of the pollutants and dirty soot that emanated from most candles that were currently on the market. Upon becoming pregnant with her now 1 and a half year old, Teresa wanted to find a cleaner burning candle that would allow her to enjoy her passion; candles, without breathing in the toxic fumes that could harm both her and her baby. She did not have any luck finding such a product.

Teresa decided to take matters into her own hands, to learn how to make candles that are more health and environmentally friendly. She began with a candle making kit that would teach her the basics of candle making. Once she had the basics down, Teresa researched alternatives to the usual ingredients in candles. Originally just making candles for personal use, word of mouth spread and orders started to pour in. Teresa founded EARTH SPIRIT LIGHT in 2002.

Candles have been traditionally comprised of paraffin wax base and zinc based wicks. Both properties, when burned, emit toxins into the air that we breathe. Teresa's candles are all handmade, organic and earth friendly! All candles produced by EARTH SPIRIT LIGHT are made with 100% soy based wax, an all vegetable wax that is bio degradable and burns clean without any harmful toxins. Wicks are 100% cotton. Teresa chooses scents that are representative of natural aromas found in fruits, herbs and in nature.

Teresa now sells her specialty soy based candles to boutiques and spas in Michigan as well as to private clients.