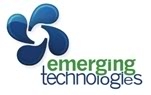 Emerging Technologies (a UAE based LLC) is the first and leading Middle East provider of speech recognition solutions. While being a master distributor of Nuance's and Philips' dictation and voice recognition applications.

Emerging Technologies developed its very own proprietary Simply Speak!™ interface, custom made to adapt to natural speech in all Arabic dialects as well as English and Hindi.

We witness on daily basis the transformational power and benefits of Speech applications as we support over 350,000 multilingual calls daily across various vertical industries like Telecommunications, Government, Finance, Healthcare Education, Travel and much more.

For more information please visit www.em-t.com
Status

Private Company
Company History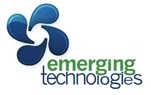 Emerging Technologies is the first United Arab Emirates software application developer of Arabic (also available in English and Hindi) voice recognition solutions. At Emerging Technologies, we develop and deploy fully automated voice recognition applications to meet specific business wants and needs.

With Emerging Technologies' voice-enabled solutions, people can use their natural voice, language, dialect and accent to make telephone inquiries at anytime from anywhere. Thanks to the system's advanced human-like interaction, callers will often not realise that they're actually conversing with a computer system and not a live agent.

Our state-of-the-art applications bring an end to the frustration customers usually experience with the traditional touch-tone menu systems.

Our voice applications allow callers to check their bank account balance, transfer funds, book a flight, make reservations, get stock quotes, trade, find business information, send and receive emails, access voice portals and much more, using only a telephone at anytime from anywhere.

Emerging Technologies has built its reputation through delivering successful Arabic (also available in English and Hindi) voice portals that automate informational and transactional calls and offer enhanced security using state-of-the-art voice biometric technology.

Today, many businesses in the region depend on our voice recognition solutions to give them the competitive edge they desire.

Value Proposition

To be recognized as the world's leading expert provider of high quality, human-like, multi-accent and multi-dialect Arabic (also available in English and Hindi) voice recognition solutions.

Positioning

For medium to large size organizations in Arabic speaking countries that currently recruit or outsource a minimum of 30 support agents in their call center(s), our voice recognition solutions offer an innovative way to efficiently deal with an increasingly large volume of incoming (and outgoing) calls and significantly reduce the levels of frustration that callers usually experience with traditional IVR systems.

We are currently the only expert provider in the region of human-like Arabic (also available in English and Hindi) voice recognition solutions that are mature, stable and guaranteed to work on any industry platform.

Core Competence

The Team

With a vision to make a difference at a regional level, Mr. Saeed Al-Romaithi, Chairman of Cassells Group founded Emerging Technologies in 2001. The dedicated executive management has since been striving to achieve the company's vision and long term objectives.

The company relies on a group of highly talented, professional, certified and self-motivated individuals whose main focus is to design, develop and deliver high quality voice applications that significantly enhance the caller's experience.

The Technology

Right from the beginning, Emerging Technologies has based its methodology on R&D, which allowed it to continuously assess and evaluate the latest technological trends and develop the right applications to meet specific market needs.