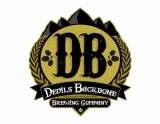 Brewing award winning craft beers in the Virginia Heartland at our two locations:
50 Northwind Lane, Lexington. VA & 200 Mosby's Run, Roseland, VA
Mission
Creating traditional and eclectic craft beers of international fame
Description
BASECAMP BREWPUB is situated in the majestic valley of the Blue Ridge Mountains with a lodge style atmosphere. We brew authentic craft beer in our brewhouse with a traditional Germans style brewing system (eight barrel Hector liter) and pour fresh from 16 taps in the pub area. Our menu specializes in oak wood -fired smoked dishes and local fare. We offer children their own special menu too!
BASECAMP Open Daily: 11:30pm serving lunch & dinner.
OUTPOST BREWERY is located in the historical community of Lexington, VA. This state of the art production facility is equipped with a30 barrel Rolec brewing system. We are currently producing two of our flagship beers, Vienna Lager & Eight Point IPA. In addition, several series of our award winning seasonal beers will be brewed and packaged too. Inside the production brewery is our TAP ROOM (Beer Only) offering tours, honest pints, sampler paddles, six packs and growler fills. Check out our DB shop too. The Taproom features eight taps loaded with DB beers.
Hours of Operation: Tuesday - Sunday 12pm - 6pm Tours are offered at 5pm Tuesday - Friday. Tours offered at 1, 2, 3, 4pm on Saturday and Sundays.
devilsbackbonebeer.com