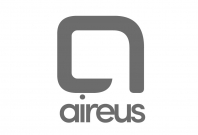 A whole new kind of POS for your restaurant, A whole new kind of Company to deliver it What do you get when you throw POS for restaurant experience, businessmen with respect for the bottom line and people with decades of restaurant experience? You get a totally innovative, totally amazing iPad restaurant product with hundreds of features and support designed to make restaurants better, more productive, more profitable and more successful than ever. aireus is a brand new iPad restaurant POS system that works out of the box. And just like the iPad it runs on, the iPad POS system is also incredibly easy-to-use. No long learning curve. No complex staff training to worry about. Just launch the aireus iPad POS app and go. Servers love the simplicity. Owners and management love what it does for sales and it's modern architecture. For something that costs a lot less, you'd be surprised to learn that aireus iPad for restaurants is full of hundreds of amazing features, easy to use and totally wireless. At aireus we are providing our customers an easy, reliable and precise order taking iPad POS system that is truly mobile and wireless. Now you can be confident that your staff are constantly making an impact on your guests. By harnessing the power of the iPad and our aireus restaurant POS software restaurants now have a portable iPad restaurant POS tool to take orders right at the table, get instant pairing recommendations to help up-sell, transmit orders directly to the kitchen, accept payment, conduct surveys, reward repeat customers and take advantage of hundreds of iPad point of sale innovative and amazing features – all with a few touches. aireus is new. It's refreshingly unique. It costs significantly less than traditional restaurant POS software systems. "We want to be the first company restauranteurs call when they need to solve business problems. aireus has everything it takes to achieve this: unmatched analytical capabilities, deep industry expertise, a track record of delivering proven results, and the ability to innovate." We came to realize last year finally someone, being Apple, had built a simply amazing wireless tablet and we knew then that cloud computing world was going to change forever, including how restaurants would embrace this new main stream technology. Why? because todays Restaurant POS software systems today are complicated and operate on inflexible and isolated platforms, they are expensive to purchase and to support, as they require a team of ongoing specialists to install, train and configure the system almost on a daily basis. Then came the Apple iPad It was reliable, affordable, with a simple to install method of downloading applications via the iTunes store. We were truly excited. We began to think how perfect it would be for a restaurant application. Imagine a system that works wirelessly out of the box and is affordable. All you need to do is connect to iTunes and download a client license and then begin to build your menu on the web we offer a step-by-step and an one-one-one option for those who need a custom installation. How great would that be!

Mobilize your Restaurant
Mobile POS is becoming increasingly more important to restaurants as entrepreneurs try and find ways to improve servicing the guest and edging out the competition. Todays restaurateur are looking towards POS for iPad solutions that will be available to them via an anytime, anyplace, anywhere philosophy. Gain mobile advantages of visual ordering with aireus iPad point of sale solution . Either walk to the table with the aireus iPad POS app or simply mount the iPad on a stand or wall, for mixed use. You can even go truly wireless and completely mobile over a 4G network. Ringing in an order is as simple as selecting its image. aireus automates all pricing, including support for discounts, service charges split checks and much much more. No other iPad point of sale makes hospitality POS this easy. Owners and managers can truly operate with the knowledge that an iPad POS restaurant system can be an amazing addition to their operation. Be anywhere and still make changes, effect operations and make decisions that impact the bottom line and increase customer satisfaction.
Status

Private Company

Founded

2010
Company History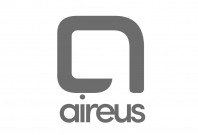 aireus is a true enterprise class hospitality POS product. Capable of being customer-hosted or a centrally hosted on Amazon.com, aireus is designed and built for scalability and flexible deployment with a modern Services Oriented Architecture. It is fully capable of supporting thousands of workstations generating terabytes of sales data. Its reporting solution is Web-based. Our Apple iOS software is resilient to temporary network outages, minimizing the impact of network problems on daily operations. While aireus can handle multi-property POS installations consisting of thousands of workstations, it can scale down to smaller installs as well.