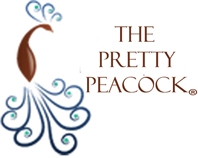 At prettypeacock.com, we are not interested in creating a bauble that just matches the current outfit. We create tangible memories - treasured keepsakes meant to last a lifetime.

Rest assured in knowing that each piece of jewelry you order from us is created by our own hands, here in the United States with great care, pride and lots of good juju! You will definitely be able to feel the difference.

The Pretty Peacock is constantly looking for fresh and creative ways to design and create our jewelry and have our wonderful customers to thank for the incredible inspiration. Please never hesitate to contact us with an idea or suggestion. We love hearing from you!

100% Made in the USA!
Status

Private Company

Founded

2008

# Employees

2
Company History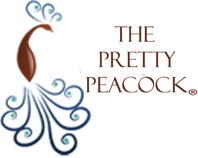 The Pretty Peacock first emerged into existence as a way to feed a creative soul. It has since evolved into a passion to design pieces that show off our love for our little ones, celebrate a union, commemorate an achievement, remember a special moment, or an important place - the most essential aspects of life that make it our own. We are a company who believes in producing products which are 100% Handmade in the USA, using the best materials and eco-friendly.