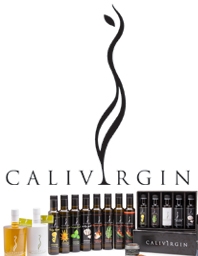 At Coldani Olive Ranch we are literally a "Family Business." Our immediate family, our spouses, five little ones running around and a handful of dedicated employees are what encompasses our family company; handling every aspect from tree to bottle. Growing the olives, processing them into oil, bottling, packaging design, marketing, sales and shipping are just a few of the tasks we split up as a family. When we say we know each and every bottle inside and out, we mean it, and we feel the passion we have to produce a healthy quality extra virgin olive oil resonates in our finished product.
Our Calivirgin brand is one of the most awarded olive oils you have never heard of yet! We started keeping track of awards in 2011 and have collected 350 awards including multiple best of class, best of show awards. SOFI winners, Good Food Awards, and producer of the year to name a few.
Our family has been farming in the Lodi-Delta region of California for over 90 years across four generations. Sustainable and organic farm practices help us to get the most out of our soils and keep an already healthy product even healthier. Processing water is recycled and irrigation water is applied through drip hoses to be as efficient as possible. Tree trimmings are mulched and integrated back into the ground and the leftover ground up olive pits and solids are trucked off to be fed to local dairy cows as a high source of nutrients. We are constantly looking at what we can do to change to be more sustainable so in a sense. . . green farming, green olives, and an awesome golden green oil is what you are left with!