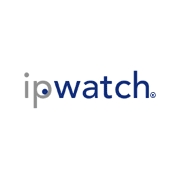 Learn more about IP Watch, LLC!

Since 1999 we have been providing high quality legal and consulting services for companies of all sizes. Now we have spun off our consulting services and are focusing on what we do best - providing excellence in intellectual property asset management.

Our reliable, high quality, cost effective solutions insure the protection of your valuable intangible assets. We continually innovate and provide the best educational resources and compliance products in the industry while utilizing the most advanced technology available.

The products we deliver were developed by professionals that spent their careers managing intellectual property assets. We have held executive positions in global and regional law firms, public and private companies, educational institutions, non-profit organizations and government entities.
Status

Private Company

Founded

1999

# Employees

25