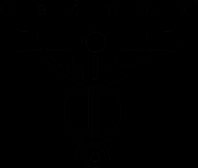 CaduRx is an integrated suite of advanced medical data management tools that includes electronic medical records, a practice revenue cycle management system, a patient communications network and clinical order management tools. CaduRx was built with a unique combination of robust, road-tested, open source tools and programs that allow an unusually high level of stability and security. It is completely self-contained and independent: CaduRx owns all its own code and users do not have to purchase any other programs.

CaduRx is certified ONC Meaningful Use Stage 1 and Stage 2 (2011 and 2014) compliant as a full ambulatory EHR by SLI Global Solutions. Since CaduRx is a truly cloud-based, it may be accessed on any computer from anywhere without any special hardware or software add-ons. All maintenance, upgrades, backups and security features are managed centrally: users never have to upload or install software or worry about HITECH / HIPAA compliance as it relates to their electronic health information technology. A sophisticated and robust HL7 engine makes interoperability simple and clean.

CaduRx is affordable, easy to learn and simple to use. So easy to use, in fact, that most users only require a few hours of training—not because it has limited functionality (the contrary is true), but because it is so intuitive and the learning curve is so gentle that most users just 'figure it out' on their own. The user interfaces are so clean and obvious, in fact, that even though it was originally designed for family practice settings it is now in use by over 25 different specialties throughout the western United States.
Status

Private Company