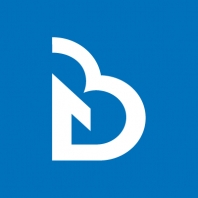 CloudBacko Corporation, founded in 2014, is a privately held company headquartered in Tortola, British Virgin Islands. We are specialized in developing backup and recovery software for businesses to securely back up their servers and workstations to the cloud and local storage. Our core product, CloudBacko backup software, is the next generation online / offsite / remote / local backup software for backing up business servers and desktop computers to the cloud as well as local or mapped network drives. It is built on the proven backup technology licensed by Ahsay System Corporation Limited. We enhanced it with the cloud and local backup capabilities and a more user friendly interface design. It is a robust backup solution with a wide range of application support that no other solution in the market can compare to it.
CloudBacko backup software has three editions:
CloudBacko Pro is designed for backing up servers, databases and virtual machines.
CloudBacko Lite is for backing up desktops and laptops.
CloudBacko Free is for backing up any computers with Internet connection.
Who should use CloudBacko?
IT system administrator of a business should use CloudBacko Pro for backing up servers, databases, applications, and virtual machines.
Users of Windows or Mac workstations should use CloudBacko Lite for backing up files, IBM Lotus Notes and Windows System.
Home users who need to backup files on the Windows or Mac to the cloud should use CloudBacko Free.
Visit CloudBacko Website
http://www.cloudbacko.com